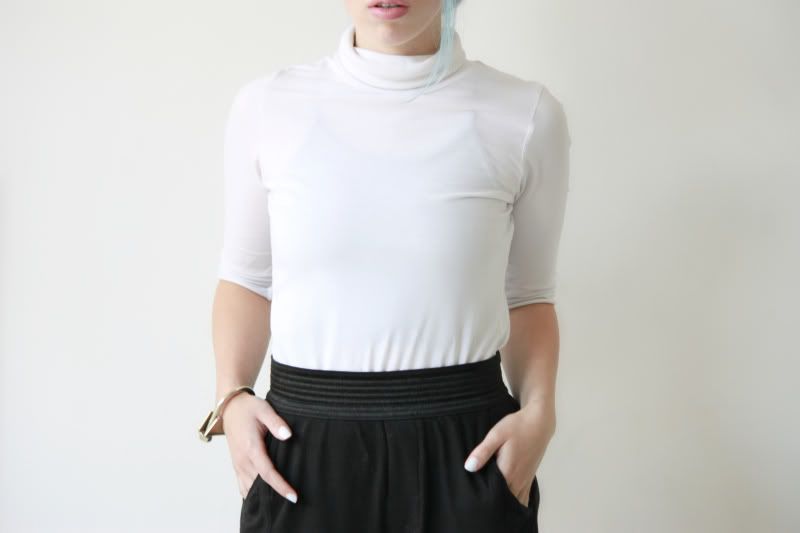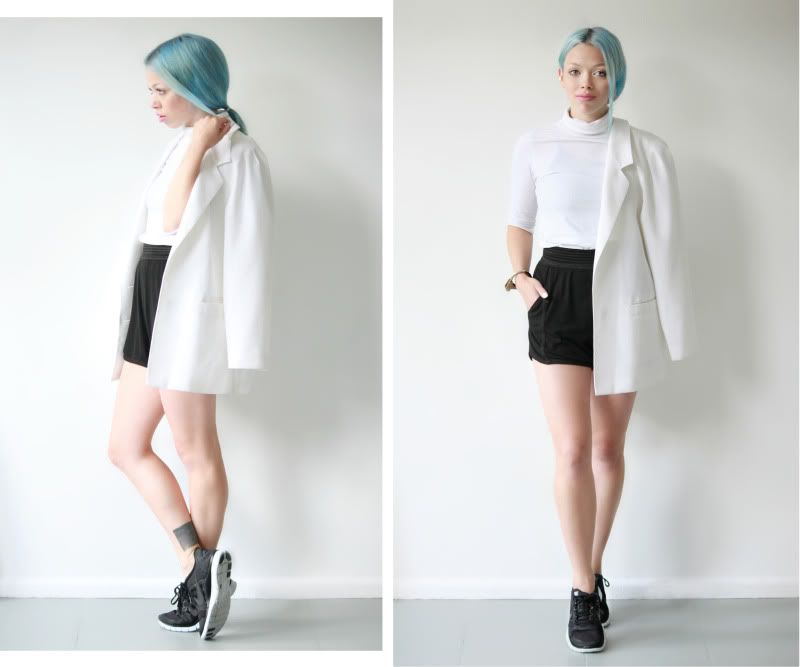 trainers:
Nike free 3
(I slightly altered them by making all the white details black with a permanent marker)
top: cut off turtleneck
shorts: T by Alexander Wang
blazer: vintage
Usually I never choose for comfort when it comes to buying shoes. I'd rather grow some callous (or cut off a toe) than leaving my dream shoe in the store. I don't even try on new shoes before I buy them, I don't care if they aren't comfortable (or cut off the blood stream to my littlest toe). My old running shoes were in desperate need of replacement, so after a few years of spending my cash on aesthetics, I finally brought myself to buy a pair of new trainers. When they came in I fell in love with their sleek shape and white futuristic looking sole so much that I've not only been wearing them during running sessions.