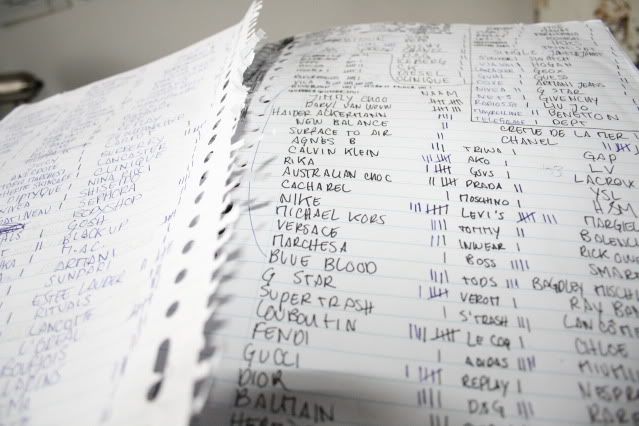 Did a simple investigation for an article last week.
Counted all the ads and brand names in Glamour Magazine.
I chose Glamour for a few reasons: because it is the best selling "fashion" magazine in Holland, pages are small and printed on thin paper, meaning that there is less appreciation for images (nothing looks good on half A4, shit paper) and offcourse it is much cheaper to produce.I knew I was going to find a huge amount of ads, but the results truly shocked me. It is seriously nothing more than an advertisement leaflet disguised as a "fashion" magazine. I am frustrated the most with people who keep on buying Glamour and with that prove that all the studies done by the corporate robots behind it are right, that readers don't care about quality, and that the majority of them can't tell an ad apart from real content.
the numbers...
279 pages in total
- 69 ads
- 10 self-promotion pages (entire page filled with nothing more than the word GLAMOUR or SUBSCRIBE)
200 Pages remain.
On those 200 pages I found 594 brand names.(advertisers mentioned the most offcourse)