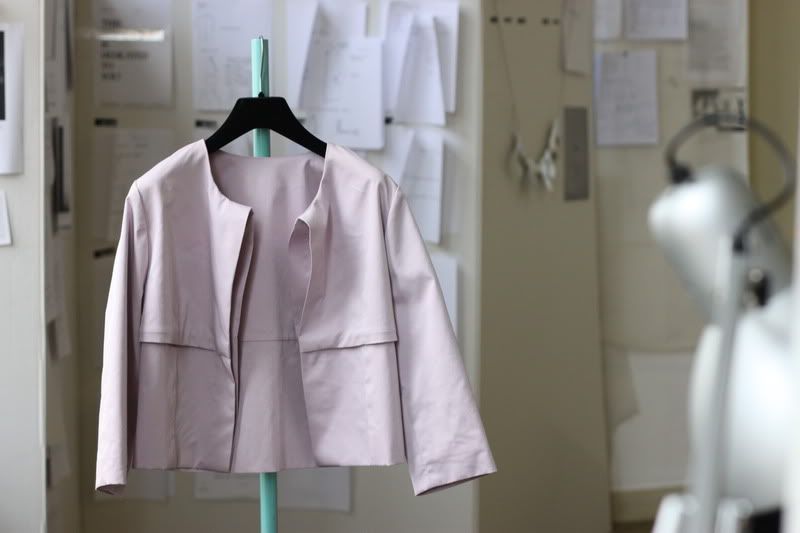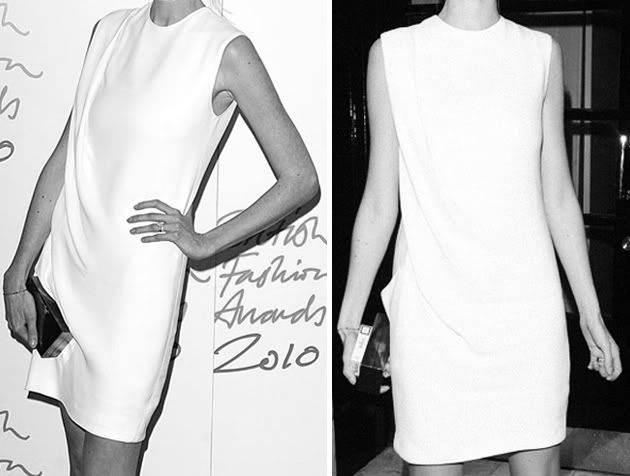 jacket ss11 Land, Lara Stone wearing Calvin Klein via Dead Fleurette
The 2000's, the noughties, the zeroes or whatever you want to call the previous decade wasn't nearly as iconic fashion wise as any other decade. But what has been a unique development is the speed fashion has gained, one that is almost impossible to keep up with. I question myself if it is also society going through those changes or that this speed of changing trends is driven by commerce.
Purchasing an entire new wardrobe every season has become the mentality for many 'fashionistas'. People become bored with the designs before they even hit stores because there will already be something new. The time between the design table and the worldwide racks is 14 days for some companies. Tom Ford is also fed up with the fact that fashion has lost its freshness. He hasn't lent any clothes of his ss11 collection to stylists until December and didn't release any official images until this month. I expect many more designers are going to follow his attitude.

"The way the system works now, you see the clothes, within an hour they're online, the world sees them. They don't get to a store for six months. The next week, young celebrity girls are wearing them on red carpets. They're in every magazine. The customer is bored with those clothes by the time they get to the store. They're overexposed, you're tired of them, they've lost their freshness, you see somebody wearing it and you say, 'Oh, that's that jacket that was in blah, blah, blah. blah, blah'. Or a customer doesn't want to wear that jacket that was in blah,blah,blah,blah,blah. In addition, all of the fast-fashion companies that do a great job, by the way, knock everything off. So it's everywhere all over the streets in three months and by the time you get it to the store, what's the point?"- Tom Ford

A reaction as a 180 degree turn around to fast fashion is inevitable and the tendency towards slower fashion and appreciating well-made clothes has already started to become visible. Among the thousands of fashion blogs that can't do anything else than share their shopping addiction and H&M purchases, there are also the ones like
Dead Fleurette
that commend the concept of French dressing and buying clothes as if you were collecting art.
I look forward to this new era. One with so little limits and so many possibilities. Modern thoughts, touristic moon-tours and designers that will inspire us with their refreshing ideas and will make clothes that will last a decade. Like Linda Erkens, head designer of
Land
, each of her collections is a sequel of the previous one. All the clothes she has ever made are part of a bigger whole and could all be worn together. A perfect thought to apply to your own collection of clothes.