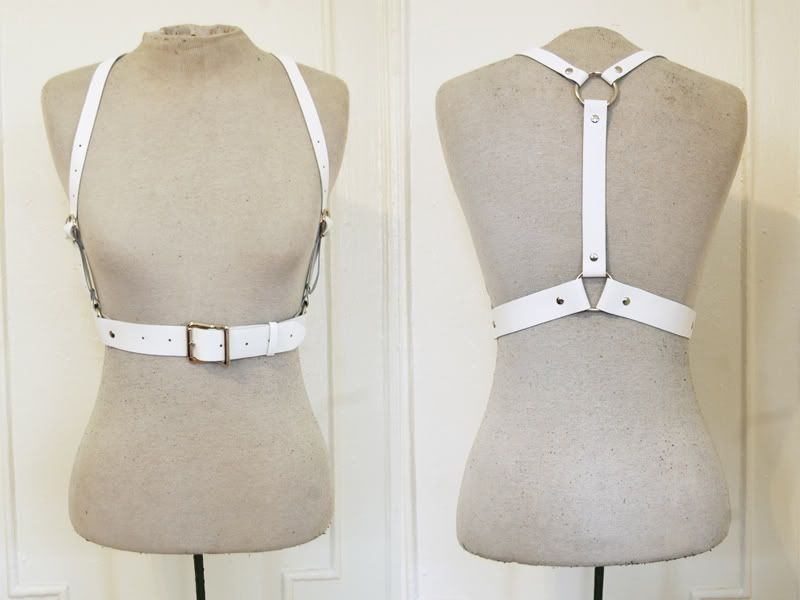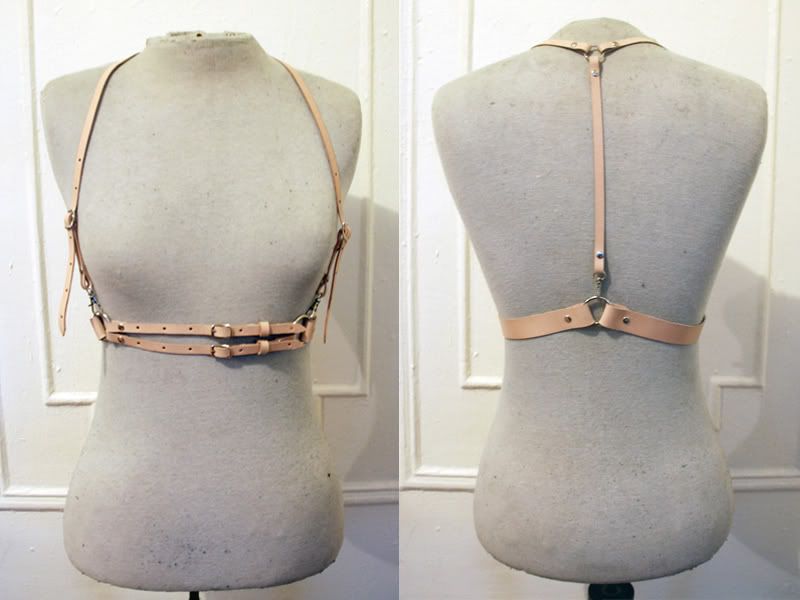 Handmade leather harnesses designed and handmade by New York designer Zana Bayne. Better than a belt.
Wear it over a a plain tee or drape a loose dress or piece of fabric in whichever shape you want and have one of Zana's harnesses hold it into place.
Buy your
leather harness
, visit
Zana Bayne's blog

I ordered the 'petite harness' and planned to blog about this when I got it in but I just couldn't wait. With the knowledge that it is on its way to me right now my outfits feel incomplete without it already.