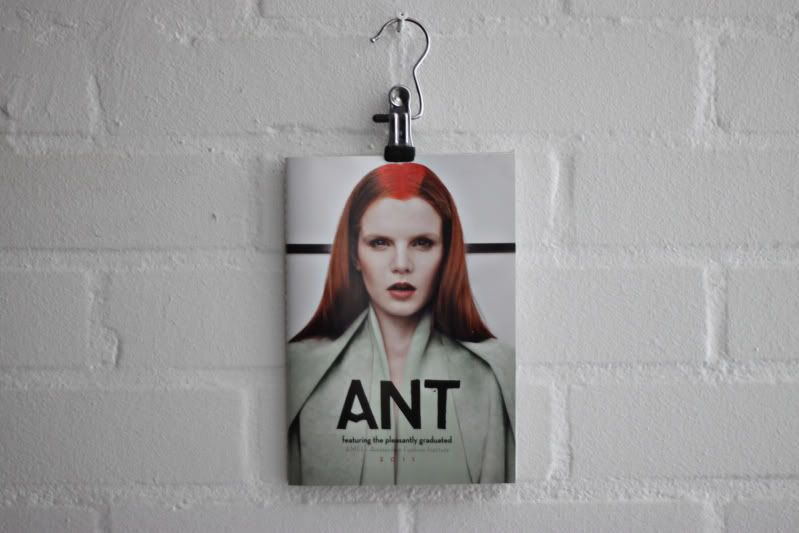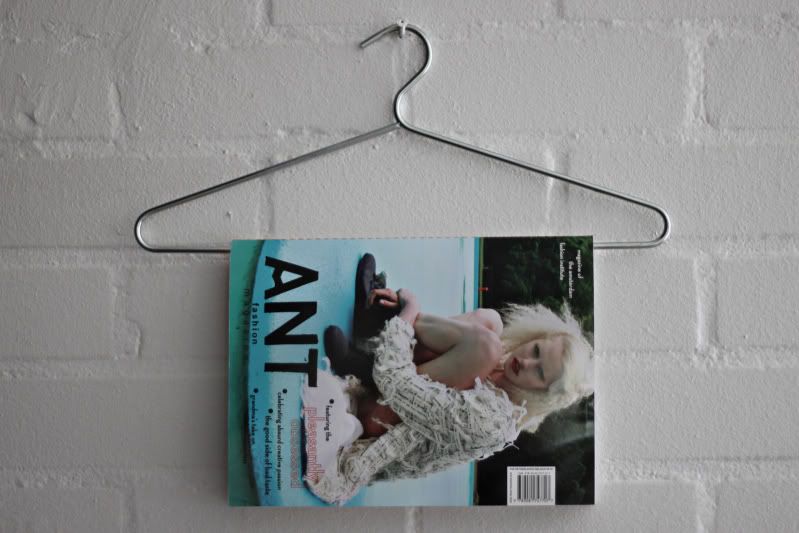 -Top: The Amfi Yearbook of this years graduates. It is a magazine on it's on, filled with editorials and nice reads. Made under the leadership of Therese Östelius.
-Middle: ANT Magazine, available in bookstores throughout Europe.
-Bottom: My contribution to the magazine, a story about commodity fetish.

Each year the studnts of the Amsterdam Fashion Institute (AMFI) get a competitive assignment of creating their own magazine. The best magazine of the class will be published and distributed throughout Europe. This year ANT won and is already available in bookstores around the continent. It is a magazine that is all about different points of view and other ways to look at things. It is packed with inspiring images and articles.
I also contributed to Ant with an story about fetishism, commodity fatish to be exact, the fetish around material things, about unhealthy cravings for fashion buys.
For my story I spend a few hours at Dutch department store De Bijenkorf and observed the behavior of the ladies in the hosiery section.

_______________________________________________________
The first paragraph of my story:
Commodity Fetish


Her eyes glided across the shelves crammed with small plastic packages with promises inside. She scans the mannewuin legs hanging from the ceiling showing off sheer thigh highs. Left and right in the narrow alleyrs of the hosiery section women are fixated by the almost sexual images on the products. Sexual images without a face. Legs sitting on a bed with messed up sheets on which you can imagine what happened previously, flawless naked bodies wearing nothing but the tights. And even the more conservative ads for businesswomen in pencil skirts have a restricted fetish undertone. By looking at them you can almost hear the clicking of stilettos on a marble floor and the sound of nylon covered thighs rubbing against eachother underneath that tight pencil skirt.

*If you're interested in reading the whole thing, click on image below, then click on it again to enlarge it.