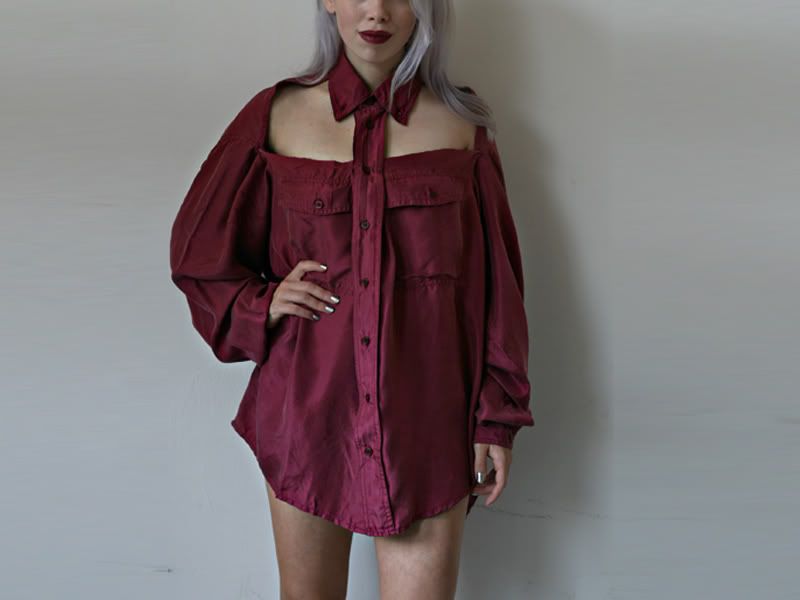 Cut out shirt seen at Maison Martin Margiela amongst many other labels.
Burgundy seen at Acne, also amongt many others.
I just hopped on the burgundy bandwagon.
Today I found a large silk mens shirt at a vintage shop and decided to cut in it a bit. Though because the shirt was too big the cutouts didn't stay in place and I had to make a few adjustments so they would actually look like two squares. Therefor I wouldn't advise using an oversized shirt for this DIY.