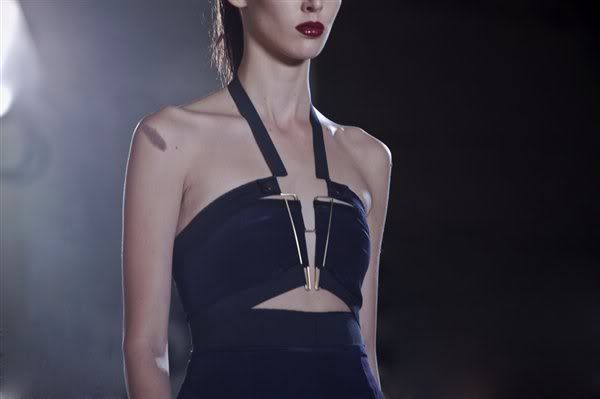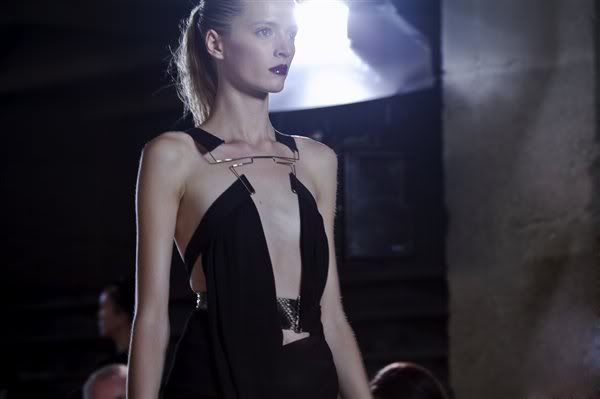 Photos by Quentin De Wispelaere and Words by Susanna Lau for Dazed Digital
Tell us a bit about the mood for this collection and what you referenced?
Anthony Vaccarello:
The idea was that I was very inspired by the old pictures by Herb Ritts in the 90s. It's more about the girl rather than about a conceptual it is about concept. It's about that girl taking a swimsuit and taking a swim. The moonlight is on her and that's why you can't tell the difference between black and blue. The light catches all of these reflective surfaces and so I chose fabrics where it looked like there was a slick of oil. I didn't want it to be only a sensual and sexy collection. I like the idea of a dress hanging out of a skirt, elements of a military trouser without it being one - buttons, pockets etc. I really wanted to hint at casual clothes and make them very luxurious.