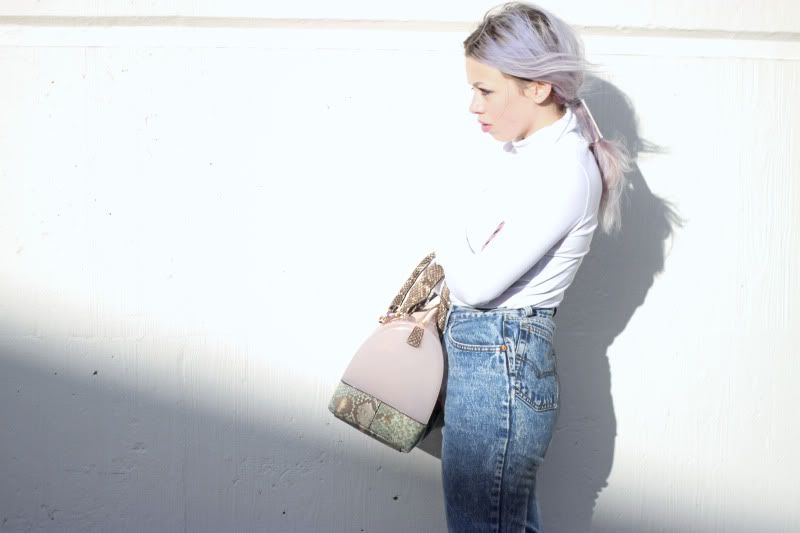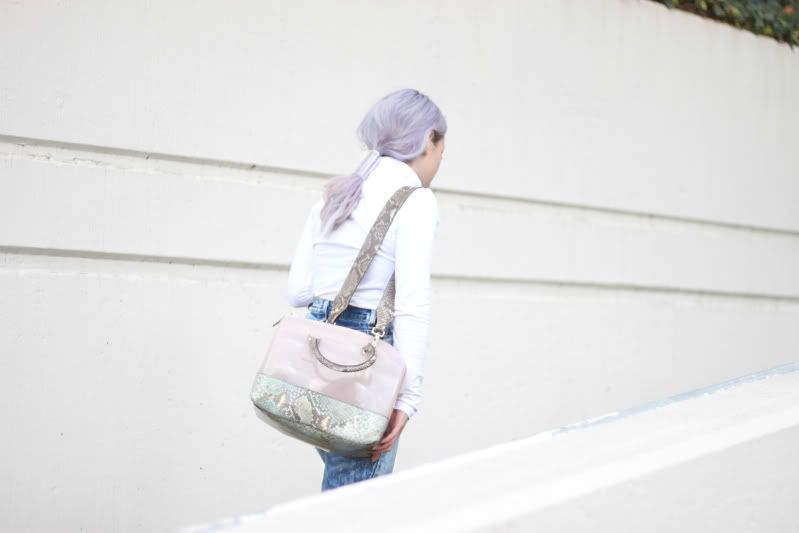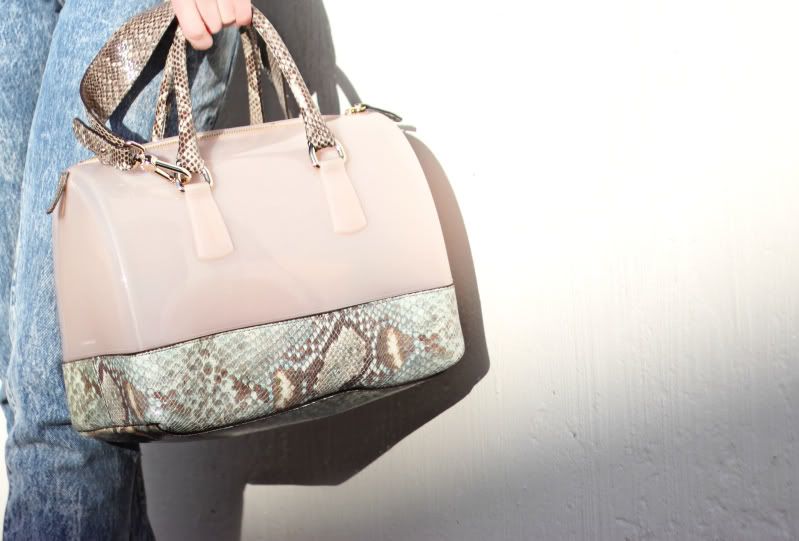 jeans: Vintage Levi's
turtleneck: H&M
clear hair accessory: DIY
bag: special edition Candy bag, gifted by Furla

Took these pictures last Tuesday on what might have been the last sunny day of 2011. When I send them over to my new Italian friends from Furla to show them how I wore the new bag they had sent me I got the funniest, most unexpected response; 'There is something Bowiesque – The man who fell to Earth - about these pictures.' You can understand that being compared with a fantastic space movie filled with modern late 70s interior, futuristic white and silver suits, starring a young David Bowie puts a smile on my face that will probably stay there all week.