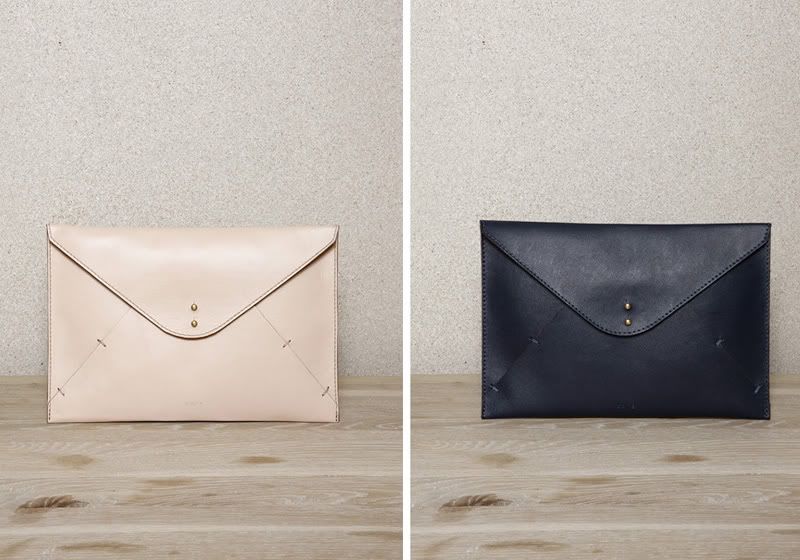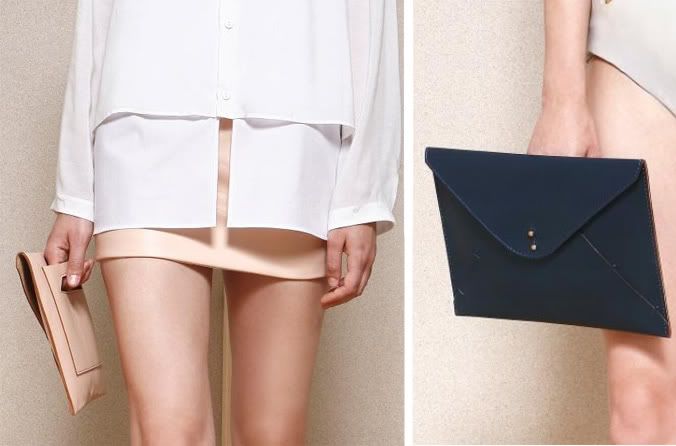 Besides their clothing line, Co-Te also produces a series of stunning accessories each season:
Get the gold studded belt
here
and the clutch with a handle
here
Though CO-TE doesn't fit within the usual Italian aesthetic, it does follow the craftmanship tradition and quality of made in Italy. Co-Te comes from
cote
an old English word meaning shelter or protection, a returning theme within the brand. While this is only the third collection of design duo Francesco Ferrari and Tomaso Anfonssi, they have already gained recognition from journalists from WWD, Vogue and L'Officiel just to name a few. But it's not only about beautiful images in magazines, Co-Te makes clothes that women want to wear (I neeed nude leather for spring!!). Follow this young brand on
Facebook
.