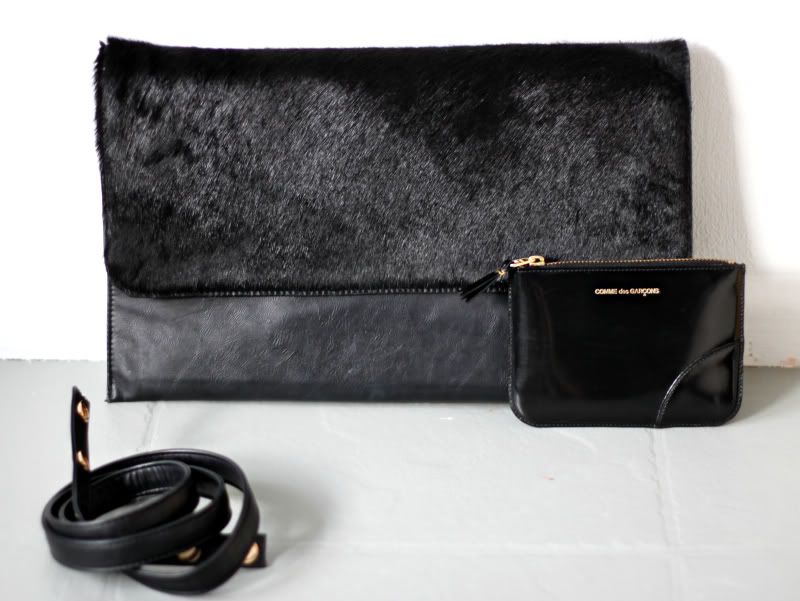 hair on clutch/shoulderbag : courtesy of Shampalove
patent wallet: Comme des Garçons

Had to share a picture of the purses I use every day, they look so good together. I love all the black on black different textures; matte, patent and hair-on leather. I´ve had these two for less than a month, but they have already made it to my favorites list.