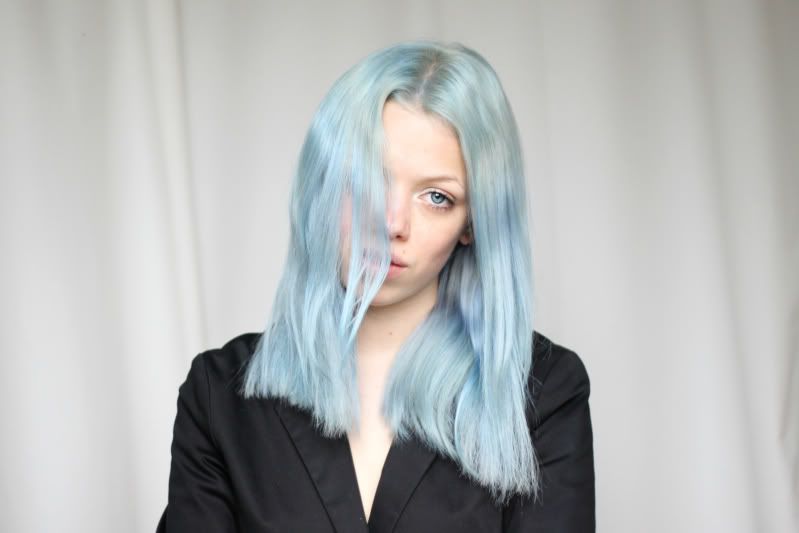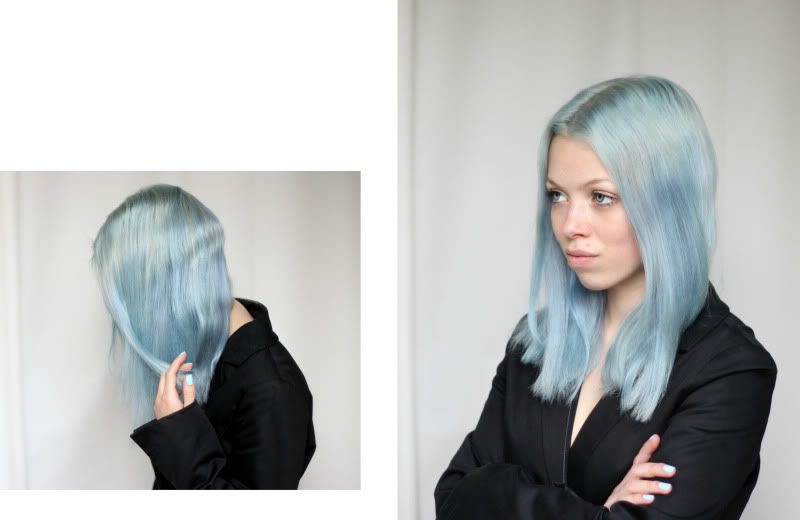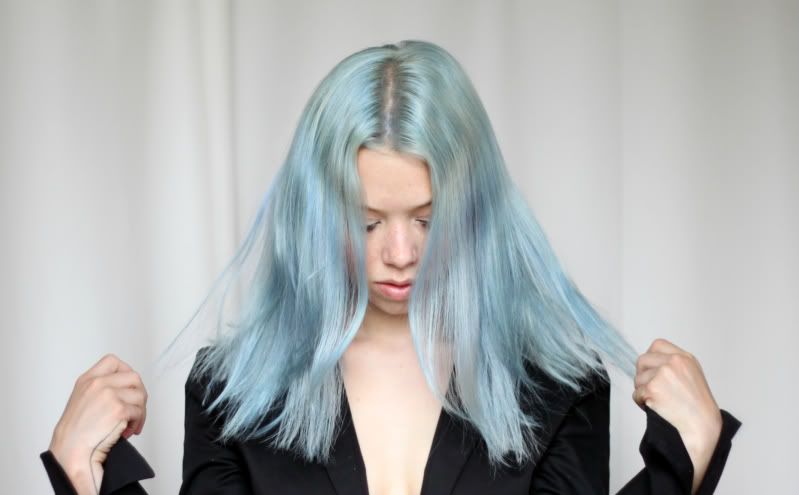 jacket: Land
I've been flirting with the idea of ice blue hair for a while, but always stuck to my safe old Lilac hairdye.
Until it was sold out yesterday.
At first the stressed kicked in when my favorite dye was out of stock and my hair was only one washing away from being blonde. But I am so happy that the circumstanced forced me into trying something new; I picked 'Blue Lagoon' instead and think I'll stick with it for a while.

products I use:
9% bleach, Directions temporary hair colors, a washing of head&shoulders shampoo right after the dye to fade the color