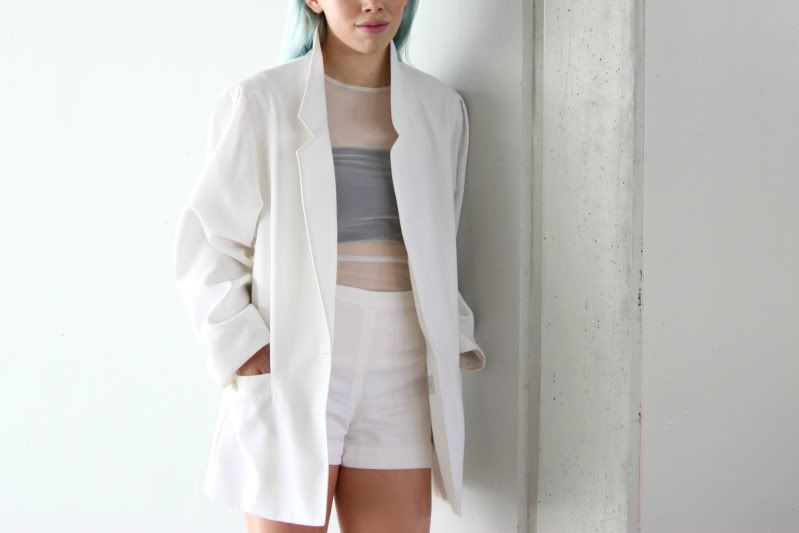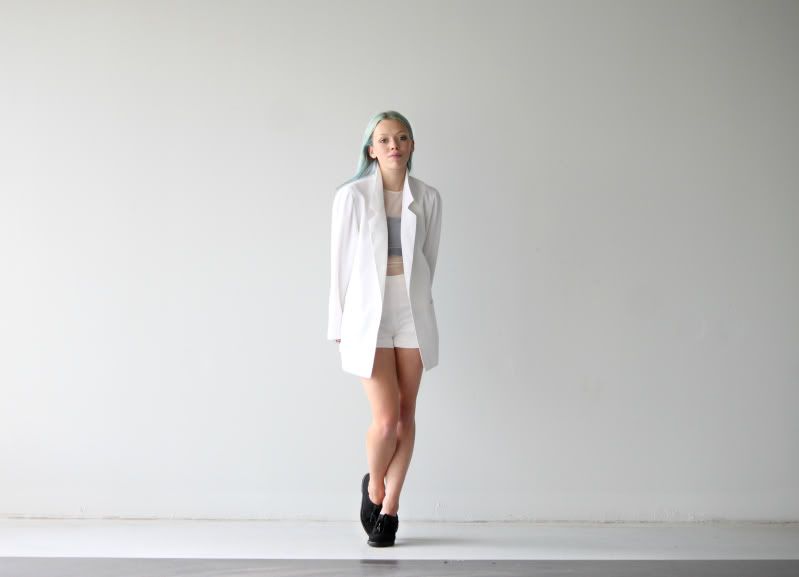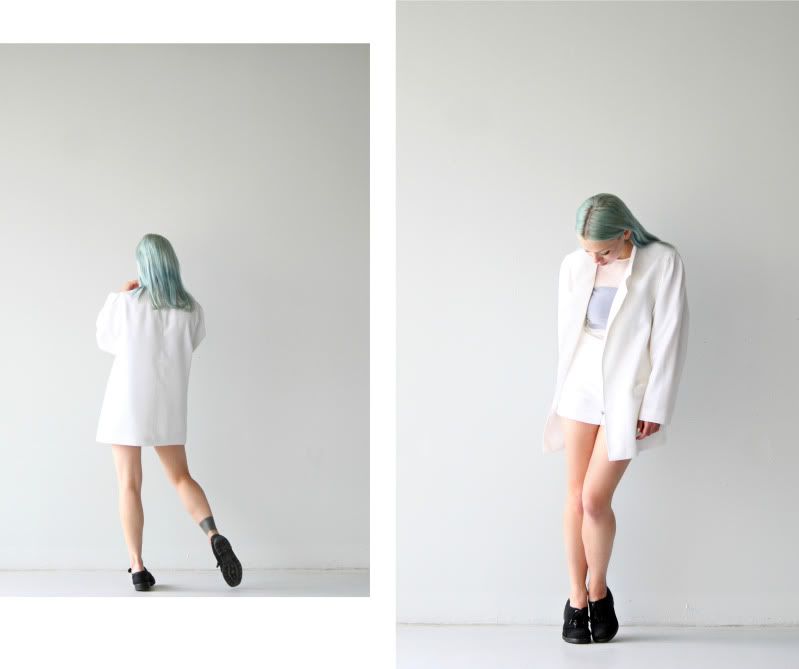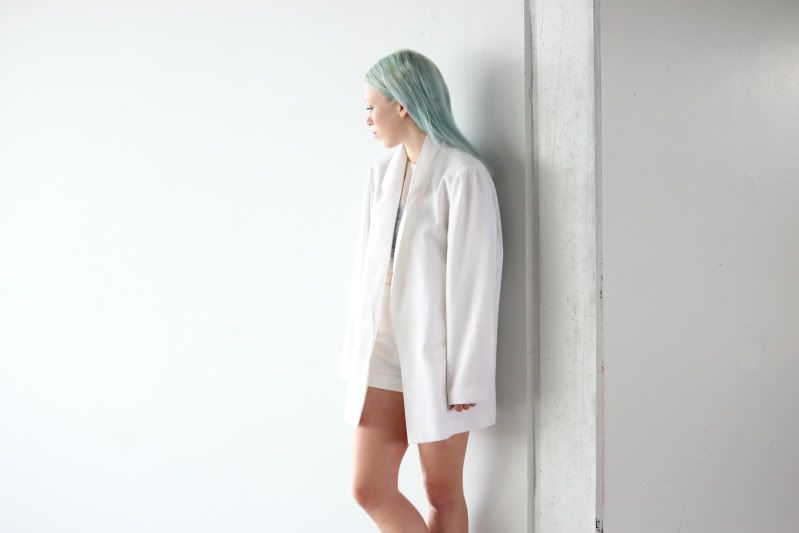 jacket: thrifted
mesh dress worn as top: American Apparel
shorts: Zara
shoes: vintage Chanel

Today my boyfriend and I walked passed a deserted parking lot. A black/white one. You can imagine my excitement. (Those strange moves are part of my happy-dance.) After making a couple of pictures of the empty space we also snapped a few for Love Aesthetics. You're defenitely going to see more of this space because I am claiming it as my own secret studio!