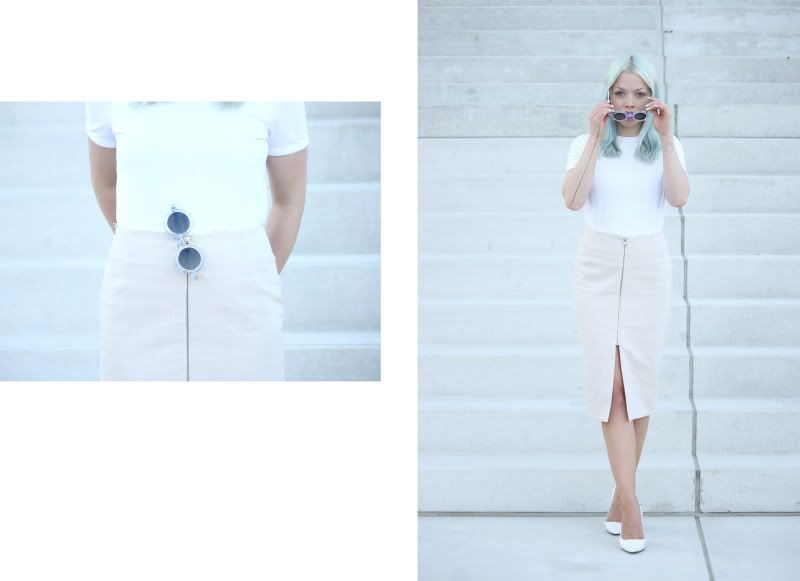 skirt: Acne
tee: Hema
shoes: Mango
sunglasses: thrifted
lipstick: Airborn unicorn by Limecrime

Last week I dug up this denim skirt with a slit on the front from the Acne sale.
It is quite an unusual buy for me because I feel quite strange in such a feminine shape.
Might have to throw a pair of trainers instead of heels under that skirt next time.