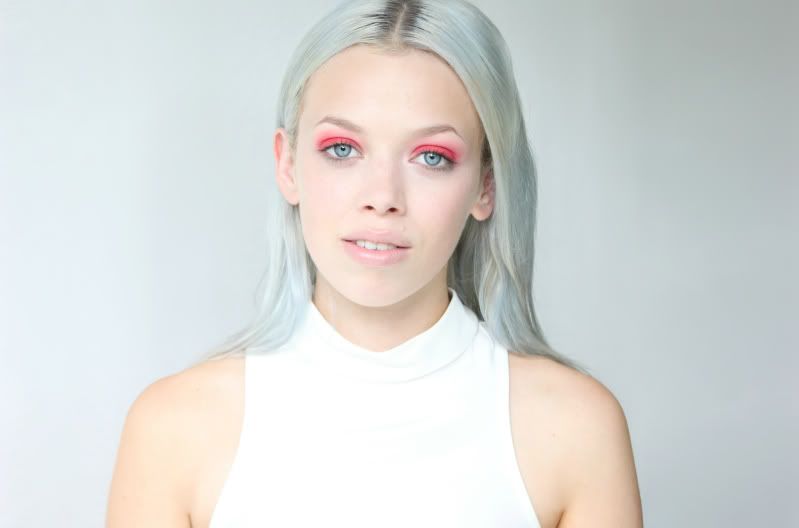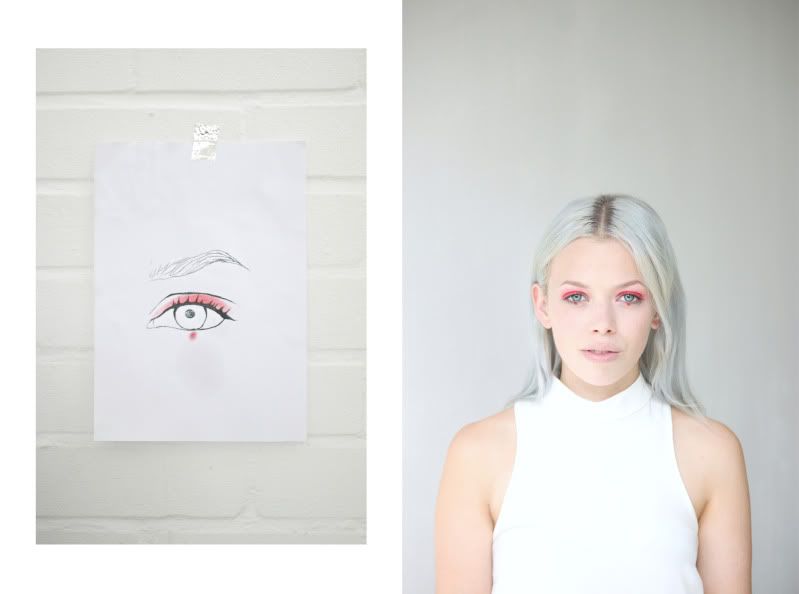 dress: Topshop
eyeshadow: Matte cold red by Make up forever
make up by Laura Steenge

Laura Steenge is one of the most ambitious people I've met lately; she wants to become a make up artists. Though she is studying communication and design at the moment and not everyone around her thinks that working with cosmetics is a real career, Laura is determined to become one of the best make up artists around.
She e-mailed me a while back to ask if she could do my make up sometime, last week she came by my home and practiced her skills on my face. She even made a bunch of sketches of my eye with some of her ideas. Laura is completely self-taught and besides all the products of big cosmetic brands in her suitcase she also brought some unusual stuff like baby powder which she used to set the foundation, eye shadow, and make the lips a bit matte. According to Laura 'baby powder is the shit' unlike regular powder it is transparent, suits every skin color and holds a long time.
This red eyeshadow was my favorite look she did that day. But it weren't only her great ideas and maquillage-skills that impressed me but also her drive and clear vision of what she wants. Chase your dreams!