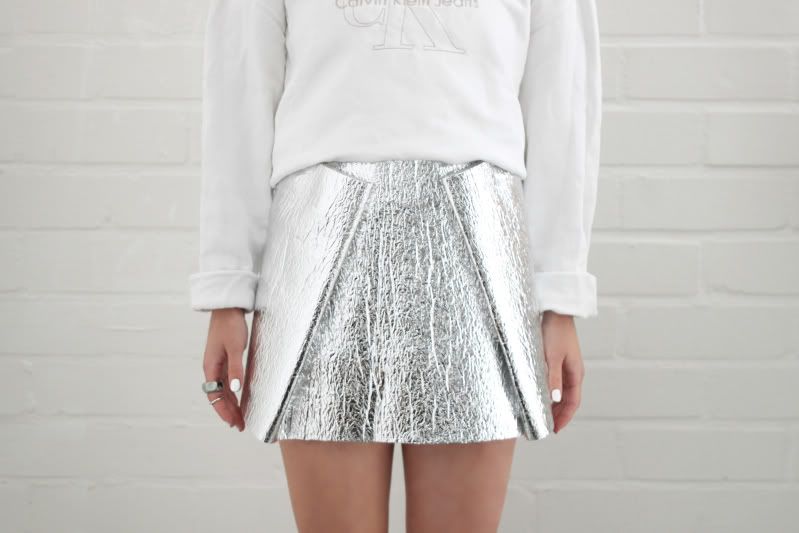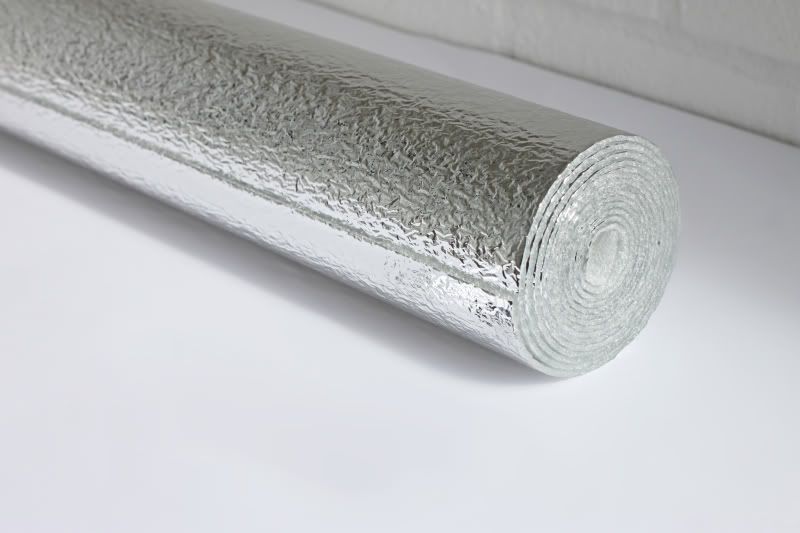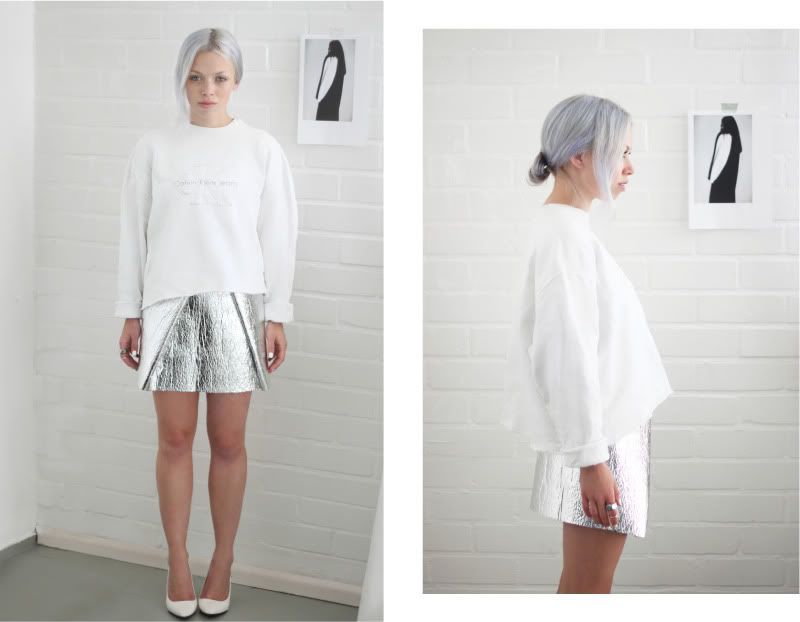 During a session of shopping at the hardware store I came across some rolls of silver and gold metallic insulating foil.
I imagined NASA using this material for space suits but saw more of a skirt opportunity for my non-austronaut self.
01. Take a piece of foil long enough to almost go around your waist twice and glue it together (metallic against metallic) creating a tube.
02. Put on the soon to be skirt and make sure the 'back seam' you just glued together is in the exact middle of your back. Now create two large pleats at the front making the skirt tighter.
03. Fold the pleats over inwards and with a pen draw their outline. (Can be easily removed afterwards)
04. Take off the skirt, fold it back using the drawn outlines as a guideline and glue some strong velcro on the inside of the folds.
Honestly, working with this material was a real pain in the ass. I failed at my first attempt to make a skirt out of it. This foil can't be stitched, the inside can't be glued, it is very stiff but at the same time very delicate, though I love the final outcome. I think I will remake this skirt in another stiff, but more manageable material like neoprene or leather.