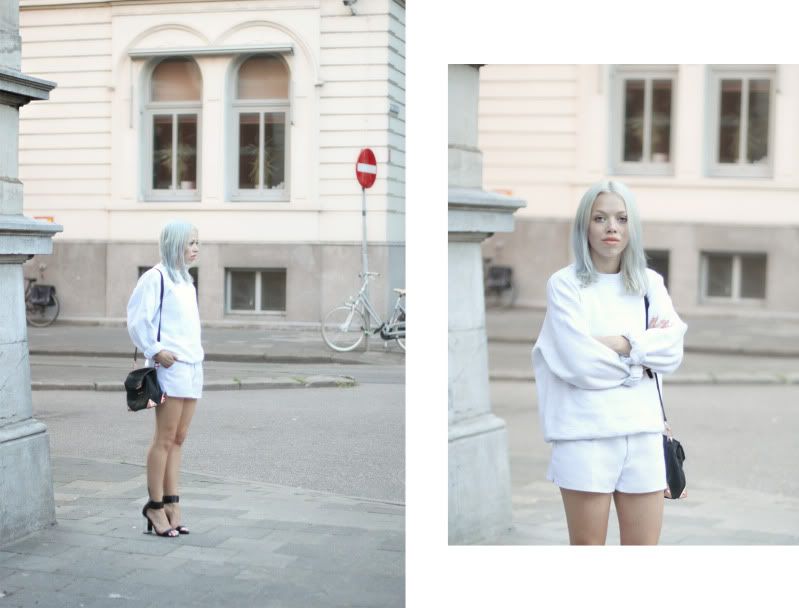 shorts: vintage Adidas
sweater: thrifted turned inside out
bag: Alexander Wang
sandals: Topshop

Same Shit, Different Day. I can't help it but wear my trusty white crewneck sweatshirts over and over. Yesterday I wore one with pair of vintage piqué tennis shorts from Adidas. I really love underdressing in basics like these which are beyond casual and adding luxe details like the metallic heels and rose gold hardware of the Marion bag.