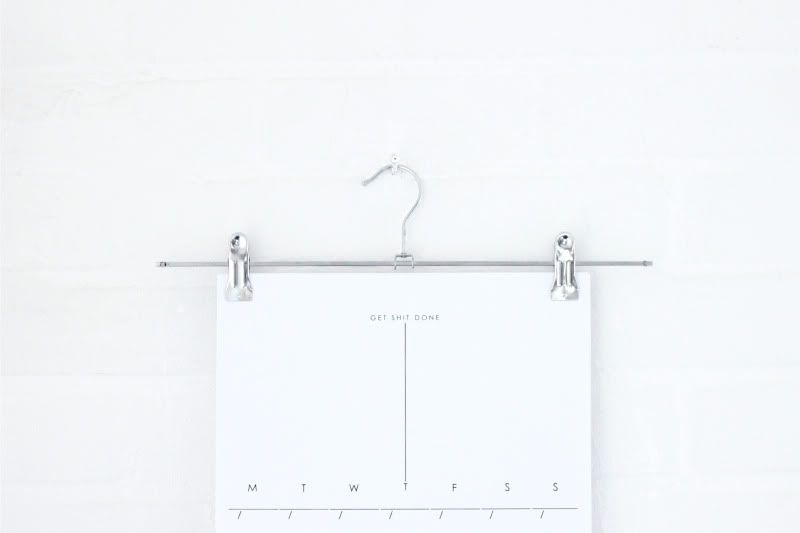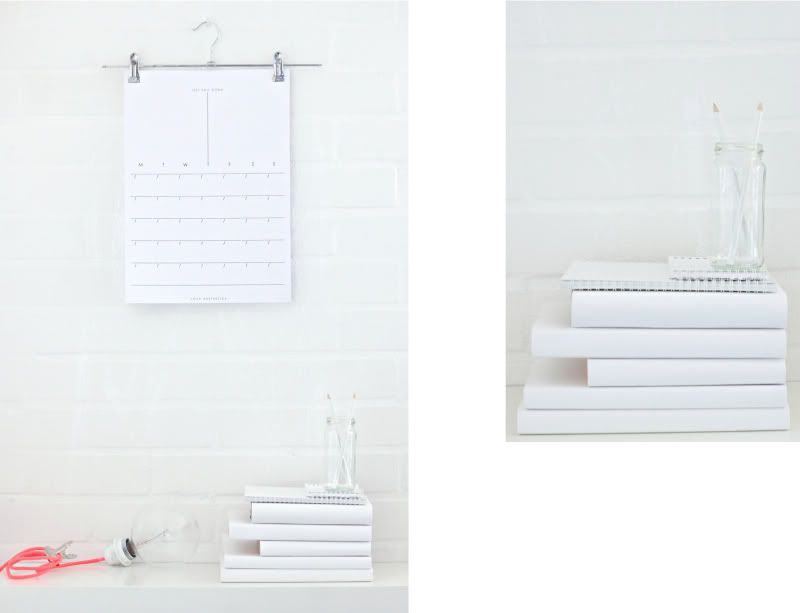 Get shit done.
That is what 2013 is going to be all about for me! Romeo and I have been making our own calendars for a long time, but the beginning of 2013 called for a fresh, new one titled; get shit done (got that powerful line from
this
poster). I am no graphic designer, so after posting a picture of it on
instagram
, I was beyond surprised to read that so many people liked it and wanted a copy for themselves.
So here you go guys:
Click
to download the file.
Just print it out on some thick A3 paper, hang it on a clothing hanger or large clip like I did, and get shit done!
*please let me know if that link is working, never done this before