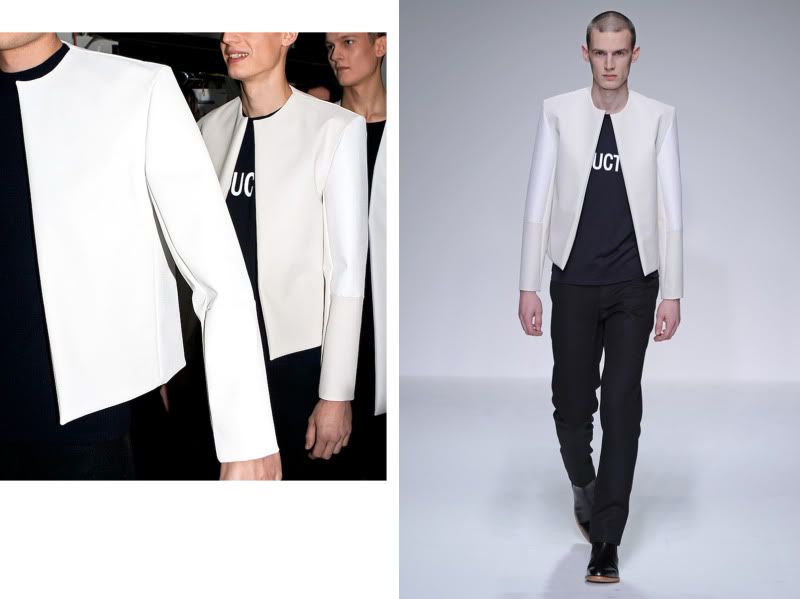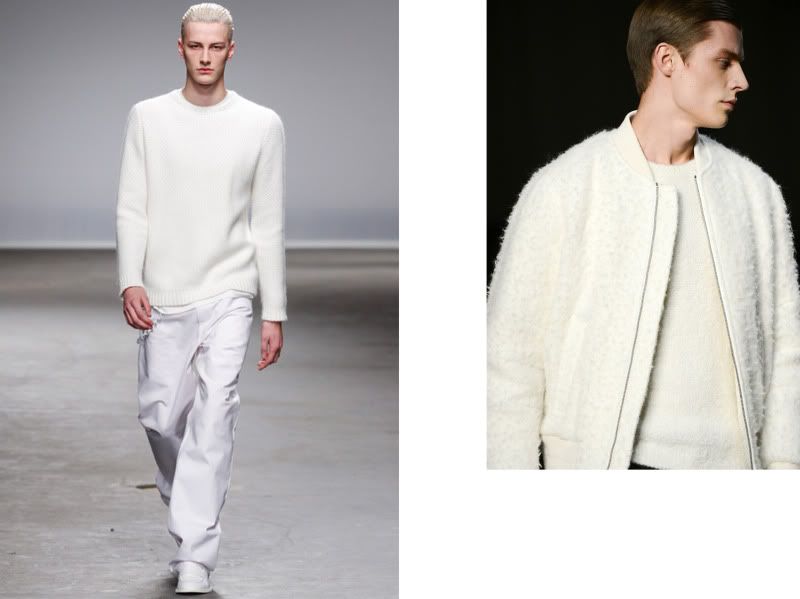 1,2: Lee Roach, images via
ArtWednesday
and WWD
Absolutely love how basic this collection looks at first sight, but after studying it for a few minutes and looking beyond that amazing sharply cut white jacket, I discovered lots of subtle details and even some embellishment.
3: Richard Nicoll, image via WWD
A favorite because this is something that Justin Timberlake would have worn during his N*sync epoch.
4: Neil Barrett, unknown (please, if you know the proper credits let me know)
Fluffy, off white layers of pilled wool. There were only two looks in the entire collection in which Barrett used this material that almost makes you wonder if it is worn or used, I'm in love with this fabric.