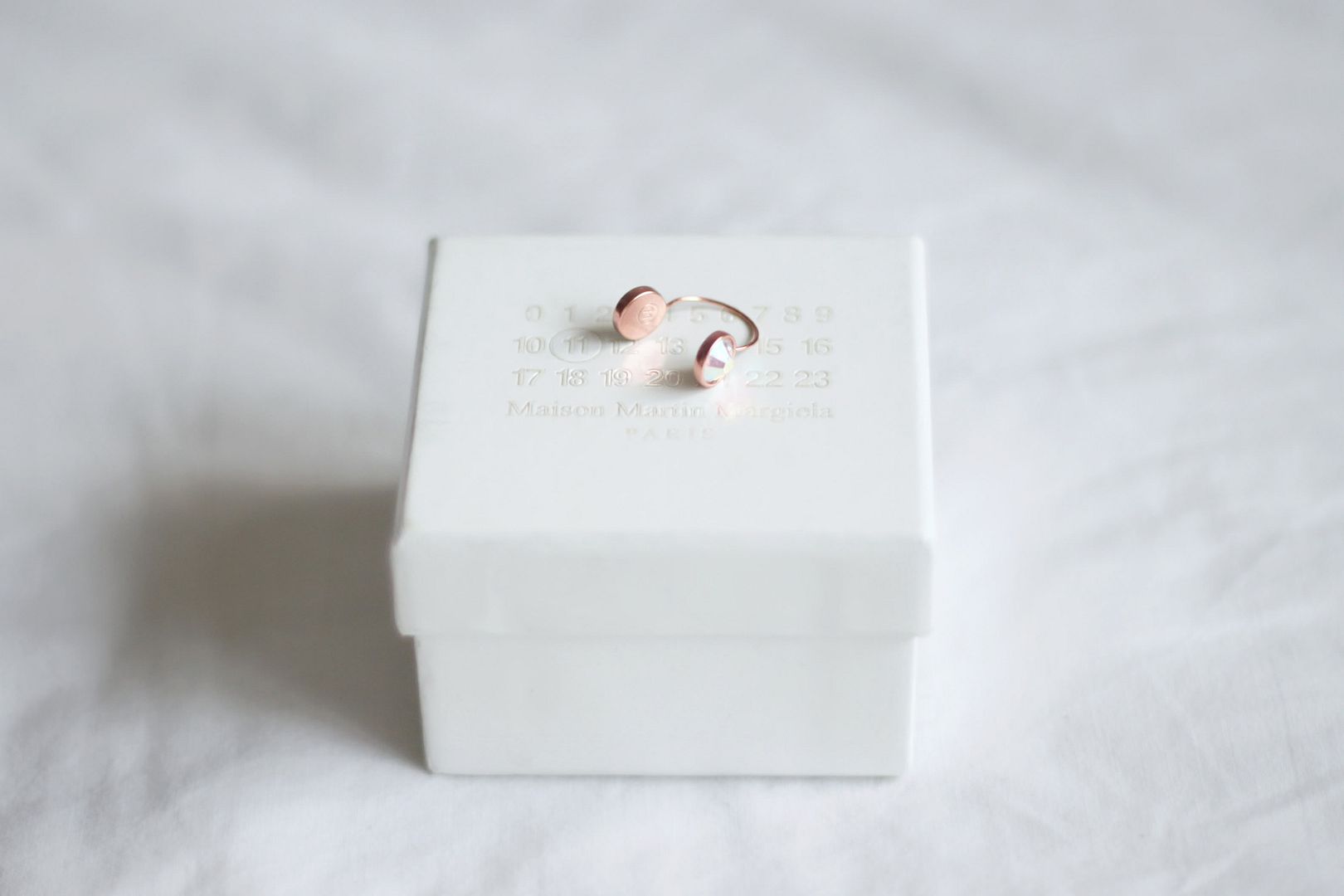 nose bridge jewelry:
Maison Martin Margiela
The Maison Martin Margiela ss13 collection was hands down the most beautiful thing I saw all season. You know those stories about people brought to tears at fashion shows? If I would have been there at the in white plastic wrapped venue, I would have cried my eye balls out! I can not tell you how much I loved that collection. I want to get married
to have a reason to own
in one of those stiff ball gowns. The finishing touch to all the beautiful garments in simplified shapes were the single piece of jewelry all the models wore on their nose bringe. A crossing between a faux piercing and a nose clips for swimmers. Just so perfect and daring and subtle. I just wanted a piece of this collection, even though if it was only this smallest piece.