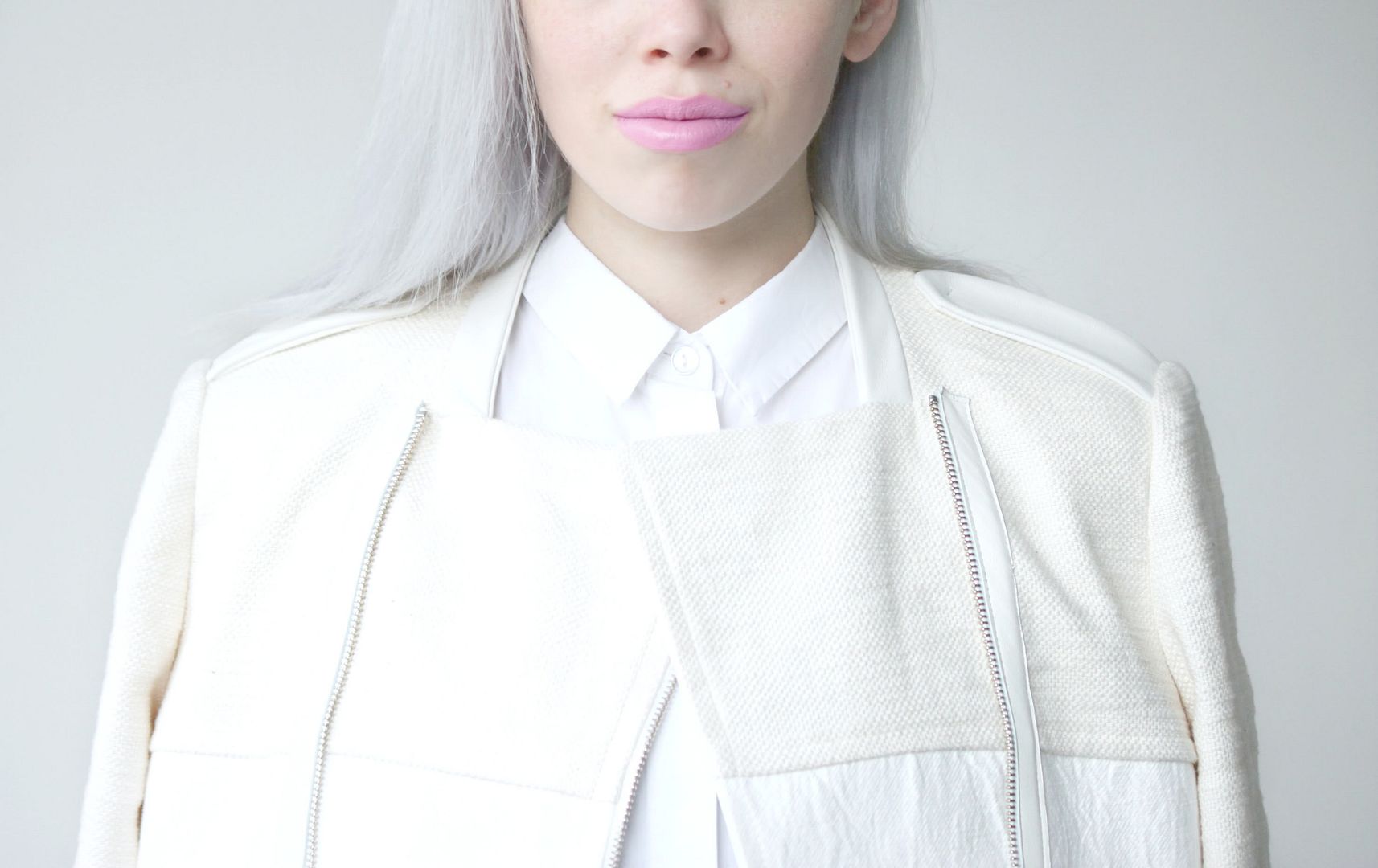 jacket: Maje (from De Bijenkorf)
shirt dress: Monki
lipstick: MAC snob


Form follows function, lets just say that the form of garments that have the function to protect you from a snowstorm (=skying attire) aren't as nice
as the ones that don't carry that function. What I like about spring on the other hand is that clothes can be much more about shape and aesthetics,
in spring that jacket doesn't need to be padded, shoes don't need a rubber coating, gloves and hats aren't mandatory and thick scarves don't hide nice collars like these.
I'm keeping my fingers crossed that the weather will dictate something different than it has during the last 6 months.