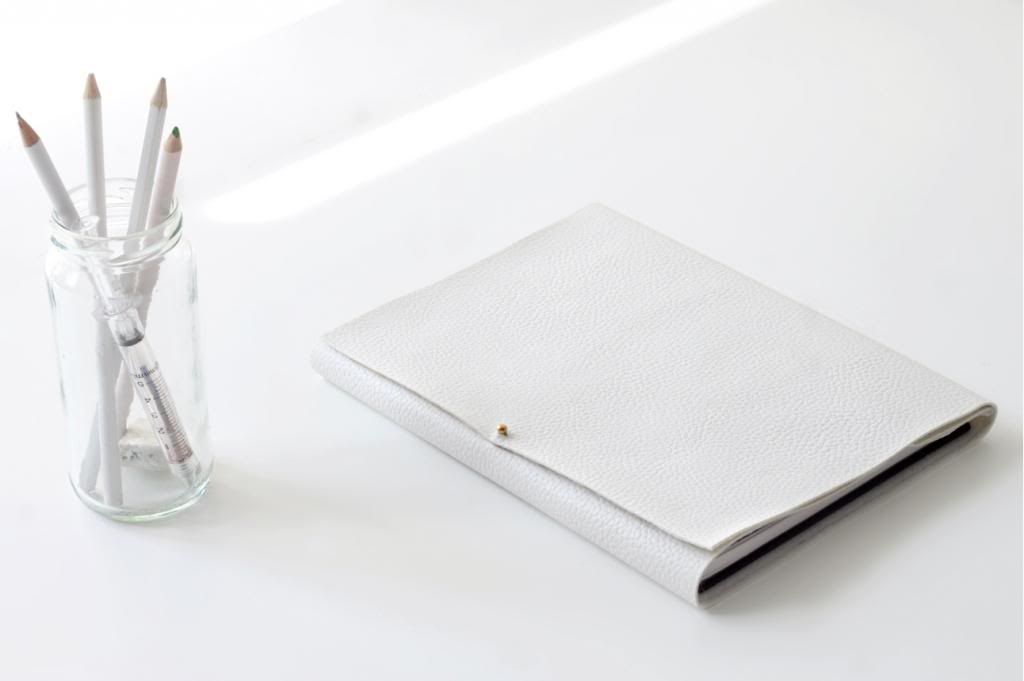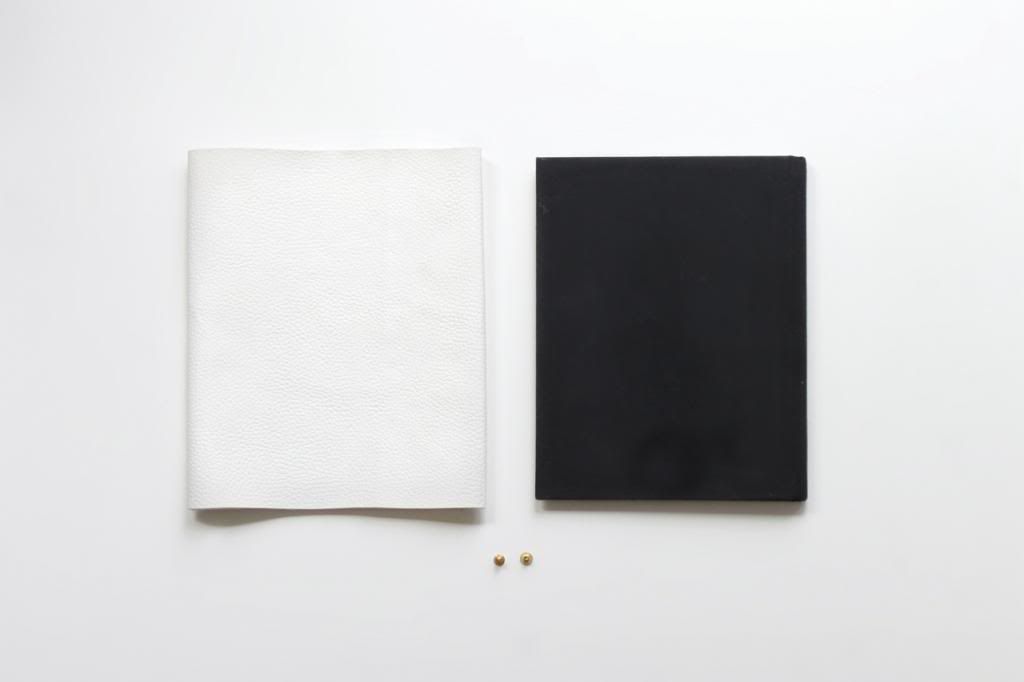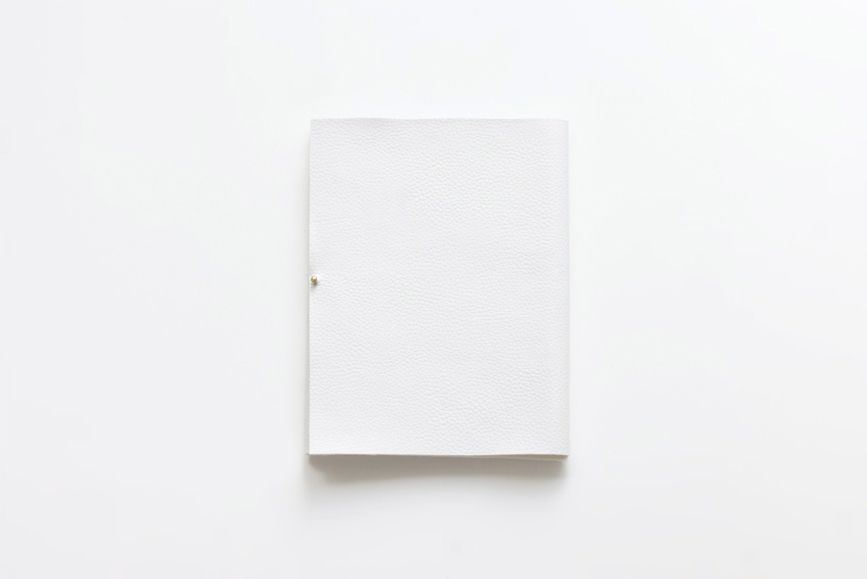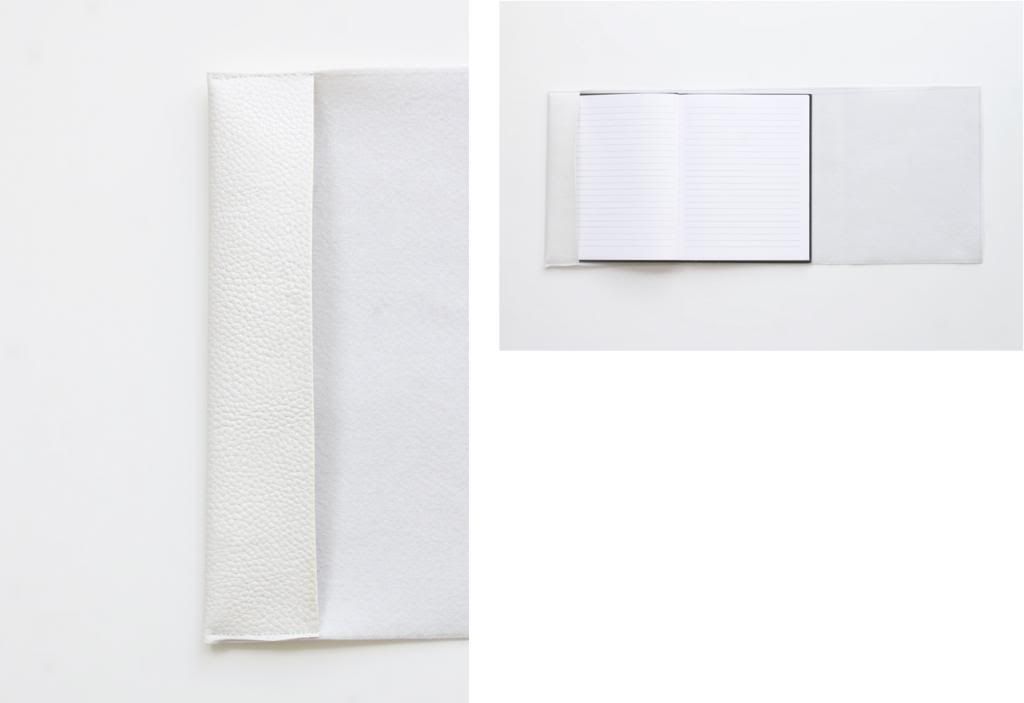 I carry a notebook with me at all times, use it almost as much as my phone. Made this cover today out of some leftover faux leather to protect it and give it a bit more of a luxe feel. Nice thing is that when the pages of this notebook are all filled, the cover can be removed and passed on to its successor.

/01 Take measurements, draw a rectangle on the inside of your leather and cut it out.
The height of your rectangle should be the height of the notebook + half a cm (for the seams).
The width of your rectangle should be the width of the notebook x 3.5 (It needs to go around 1.5 times + you need a few cm for the folded seam to slide the notebook in)
02/ Make a fold of about 6cm on one side of the triangle and sew on the top and bottom (as shown on image 3).
03/ Slide one side of your notebook in the seam and wrap the rest around it. Cut off excess material if necessary. Find a center spot where the stud button should go and apply it.


need:
/notebook
/(faux)leather
/stud button
/sewing machine/needle & thread