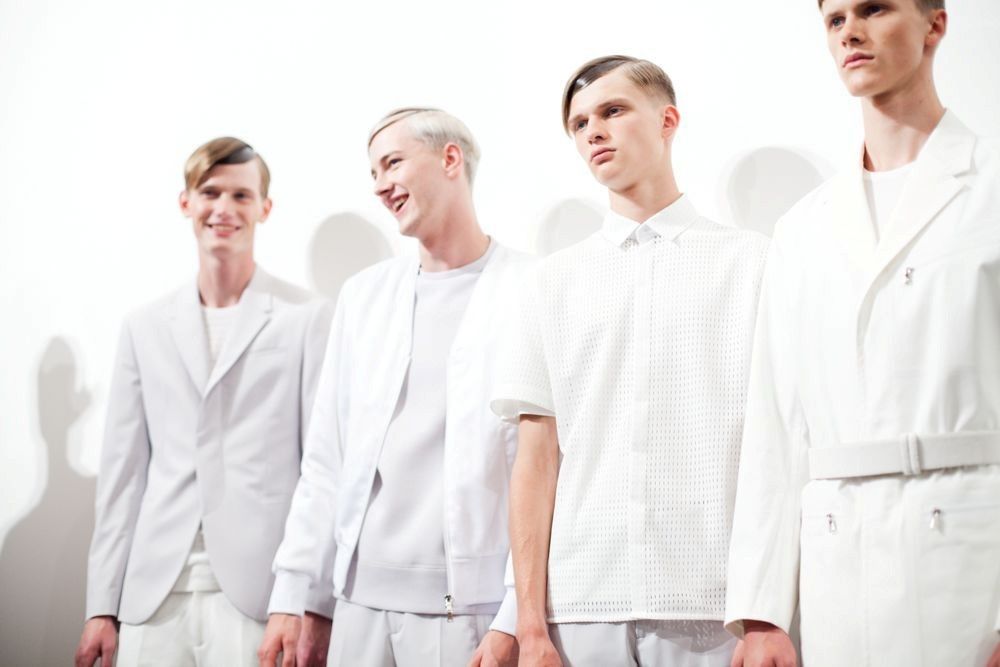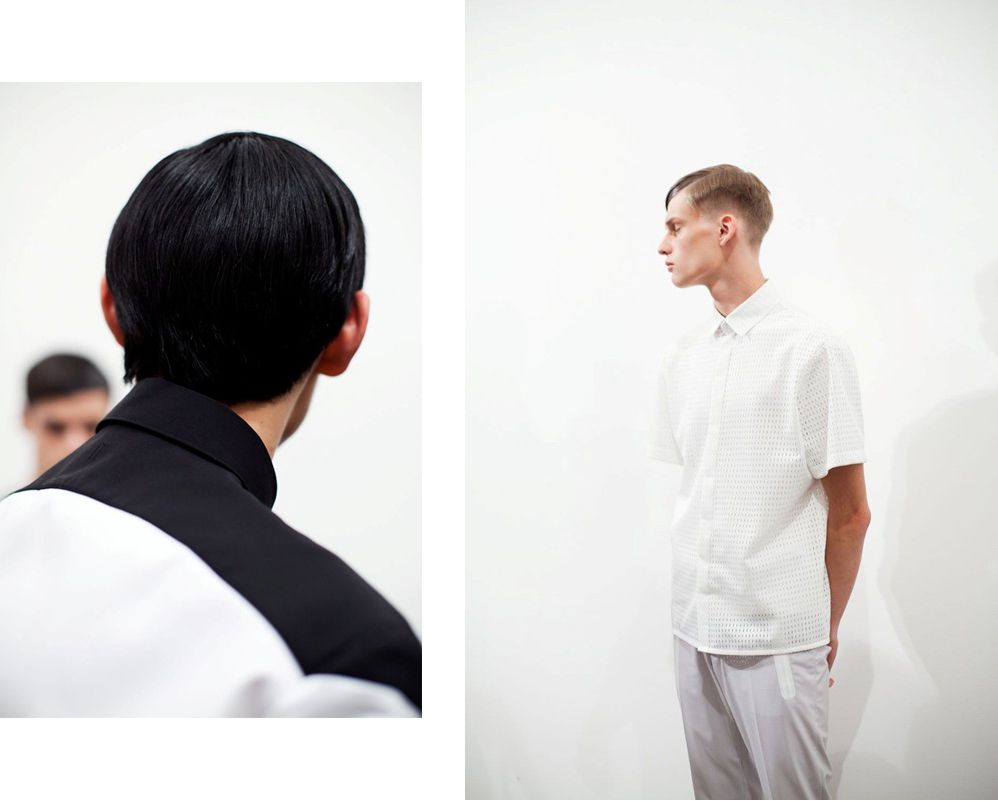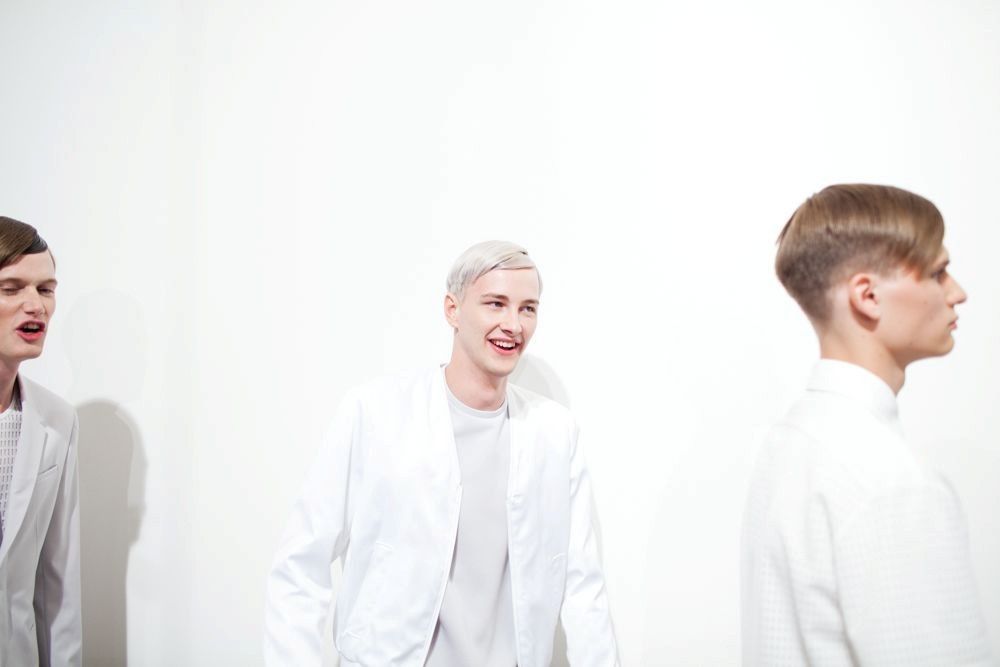 I've almost grown to love menswear more than womenswear. Perhaps because menswear is somewhat more restricted, the silhouettes don't change every season as radically as they can in womenswear and it is focussed more on appreciating details, fabrics and tailoring. 'Trends' are much more subtle and individual pieces often much more classical.

I'm a huge fan of Neil Barrett's vision of spring summer 2014. Inspiration for the collection included the modernist work of Charles and Ray Eames, particularly the shape of the iconic curvy Eames chair. But also 1990s lumberjack plaid shirts, the red/black white/black kind. Barrett magnified the plaid pattern creating a larger, simplified block pattern. The last suited the Nirvana songs to which the boys walked down the runway so well. Besides the graphic prints, the garments were kept as clean as possible, all buttons, fasteners, zippers were hidden and jackets were held together with magnetic closures.

Although these clothes are literally the future and it'll be a year until we see them on the streets, it could have also been last years or next years collection. Like the Eames chair, designed more than 50 years ago but still fresh and modern as ever, I can't imagine this ever going out of style.