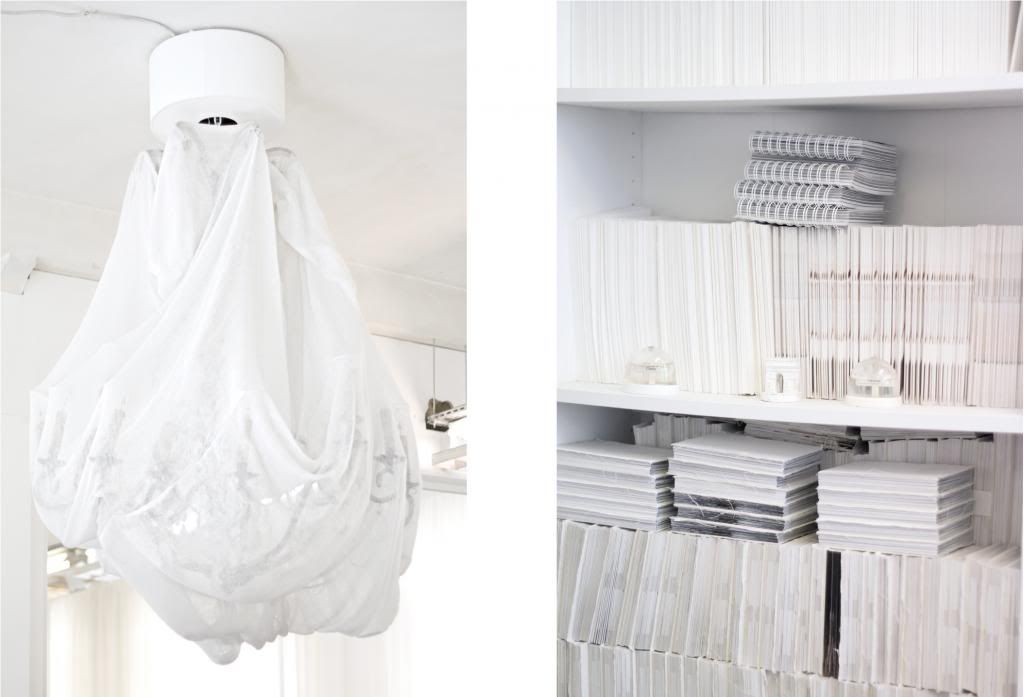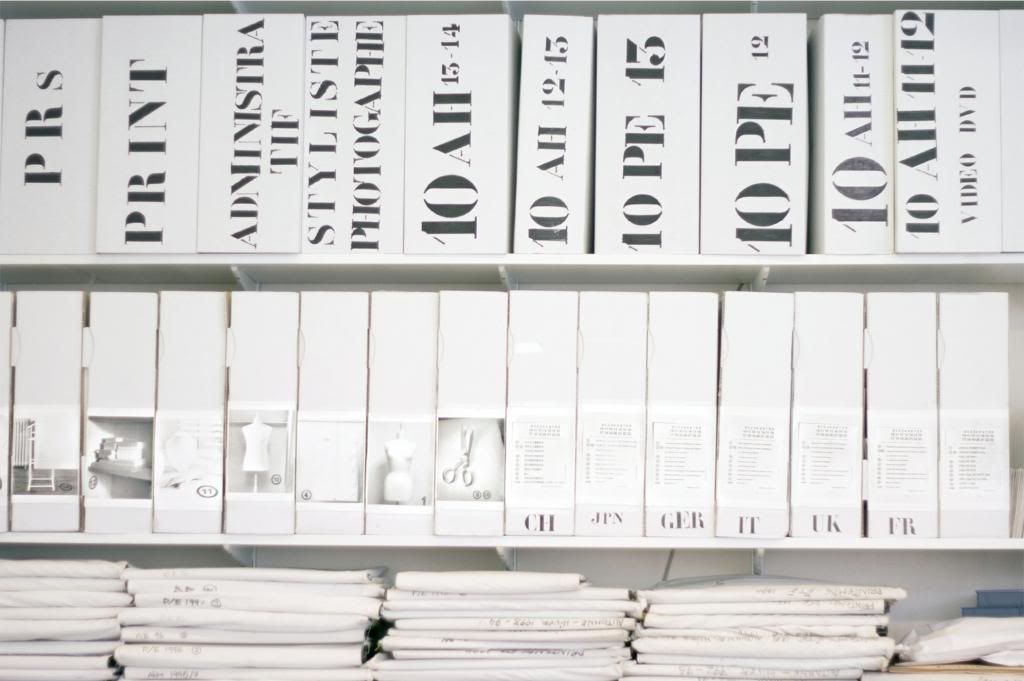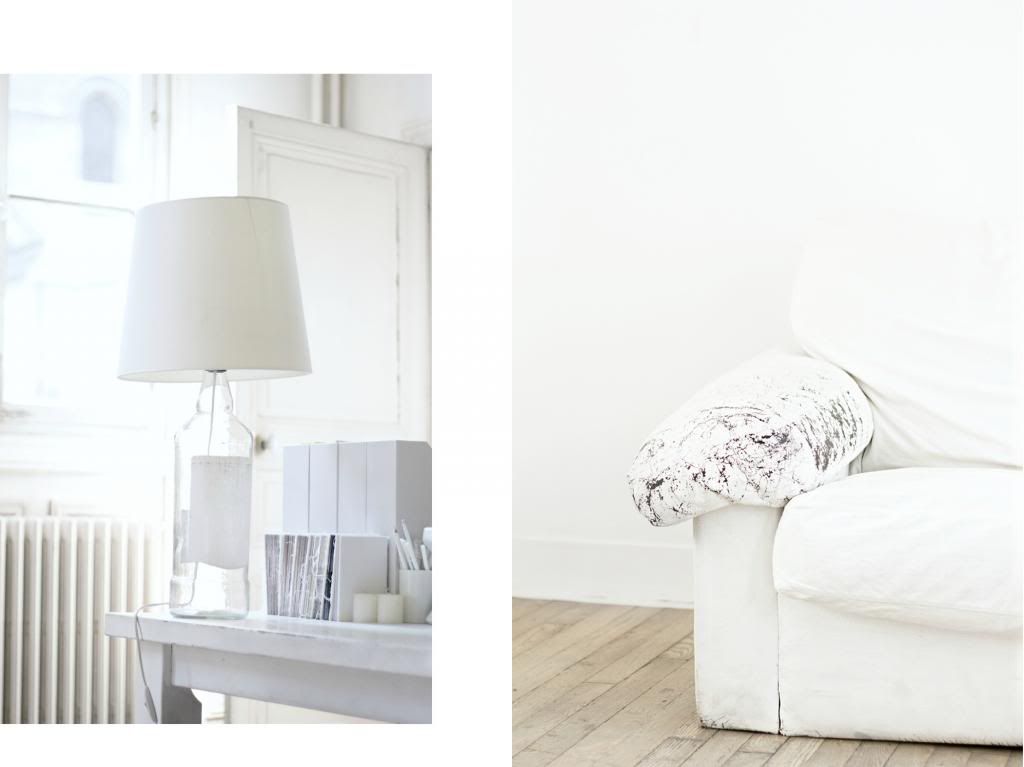 From the outside one would never know that there is a little Margiela universe behind the thick walls of the former convent. There is no sign, no logo, nothing indicating that these are the headquarters of the Maison. Ultra discrete. Only in my wildest dreams would I ever enter this place, it was absolutely insane being invited (and getting a tour) by Maison Martin Margiela, which traditionally only communicated with press through a fax machine.
Before I knew it, I was standing in their entrance hall underneath the iconic veiled chandelier. The entire place was of course decorated with all their legendary stuff and furniture; the painted couch, trompe-l'oeil everywhere, the bottle lamps, piles and piles of their deconstructed lookbooks, empty snow globes and I even spotted a fax machine. Almost everything in white and stripped from its identity, even the computers were partly covered hiding the
apples
logos. As a tradition from Martin, all staff from all departments were still wearing the white overall uniforms, creating a sense of equality and collectiveness. As a visitor there was just no way to figure out who is from the design team, who is in sales, who cleans the toilets.
Most doors were covered with a picture of a different door creating a trompe-l'oeil effect, these were pictures of the doors at the first Maison Martin Margiela headquarters. When they moved in 2004 this was a way to take a piece of their former home with them. Though they didn't change or cover up much about the identity of this building, none of the walls are painted but left in their natural old, sometimes dilapidating state. Which makes a beautiful contrast with all the white, the crafted clothes and accessories. It was just one big space where creativity flows everywhere.