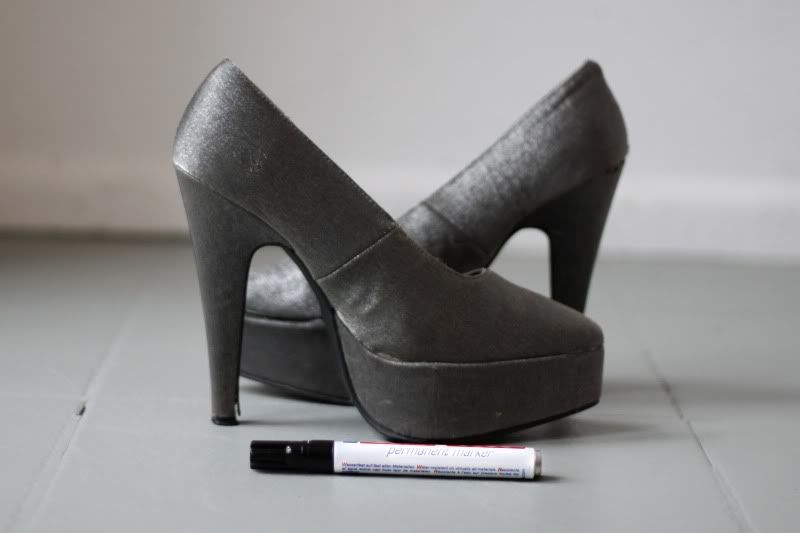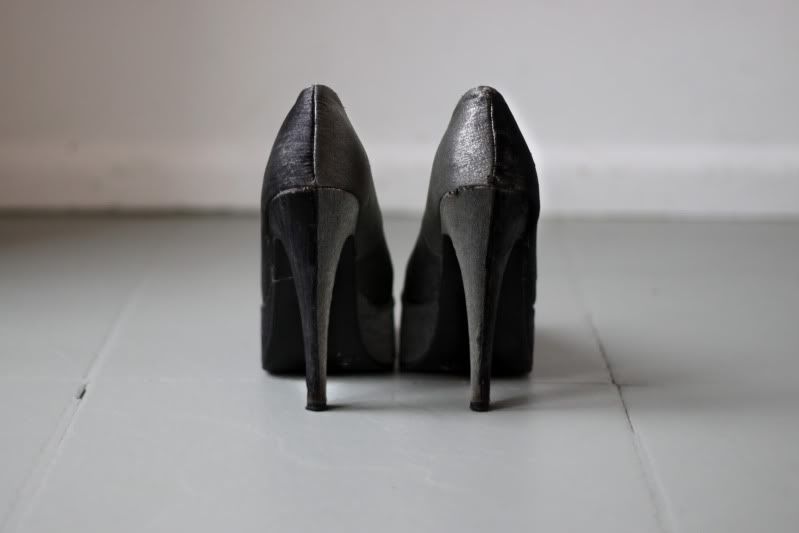 Back in January I did a guest post for the lovely DIY blog A pair and a spare about my two toned heels. After my previous posts I got a few emails about the heels, so here's the tutorial on how I altered them!
Stripper heels?
I found these babies at a secondhand market. Their perfect shape struck me immediately and reminded me of a pair of pointy Jil Sander platform heels. Though their silver color in combination with their heel- and platform height made me doubt about the possibility for them to be part of a tasteful ensemble. Did they used to belong to a Spice Girl or a stripper? Yes the shiny silver had to go. Or at least half of it.
Materials
These heels are made out of a synthetic satin-like material. Special fabric paint would probably work best on cotton, canvas, velvet or any other real fabric coated shoes. For Leather shoes there are special leather paints for sale at any shoe maker. But this cheap material almost feels like woven plastic, a permanent marker was perfect for the job. Permanent marker also works like a charm on faux leather.
How to
Draw a line along the exact middle of the shoe with chalk. If you have a very steady grip draw along it immediately with the permanent marker. Else you can always stick a piece of tape along the line to avoid making mistakes. Then fill in all the color, remove the tape and Voila! Two tone heels!
I don't care to which 1995-stripper, -Spice Girl impersonator or drag queen they used to belong, with this 15 minute alteration they became a nice addition to my shoe collection!