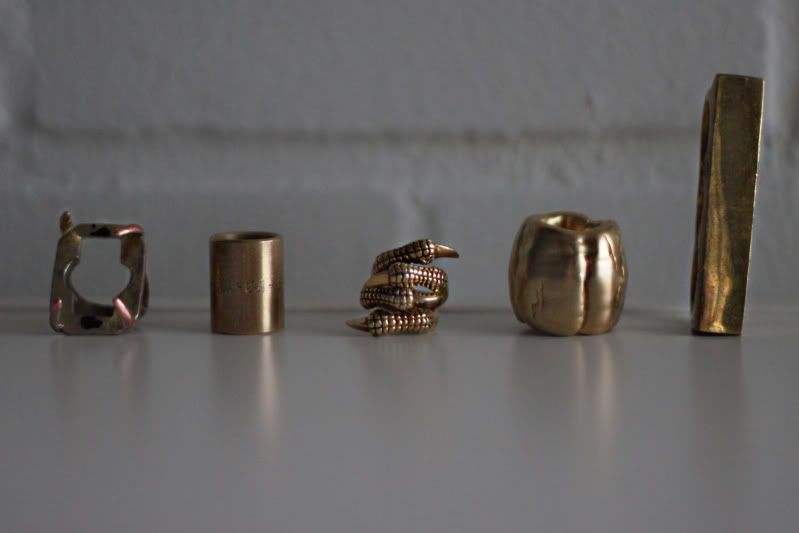 1.An Old ring which looks so much cooler after the plastic gemstome fell out, H&M.
2.A plumbing tube, view previous post>
hardware store rings
, found at the hardware store.
3.Two golden ravenclaw rings, from Ebay.
4.A plastic napkin ring shaped like a lump of gold in the size of my finger, thrifted.
5.A square minimal looking knuckle duster, from Ebay.