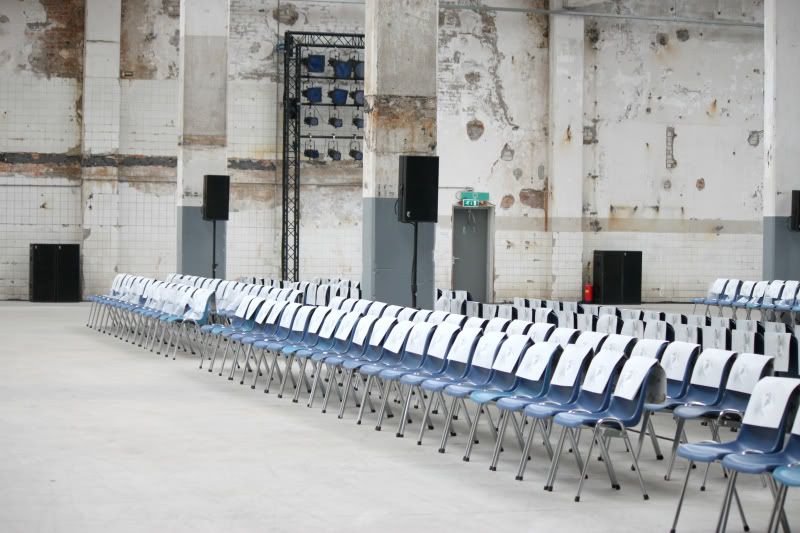 clear choker: DIY
coat: Zara
sweater: random
cut off sweatpants: Uniqlo
heels: Prada
bag: plastic bag

Yesterday evening I attended the first show of the graduating season, the bachelors students of Artez presented their collections in an old industrial building.
I was really impressed by the work of some of the students, more on that coming soon! I'm off to edit those images!