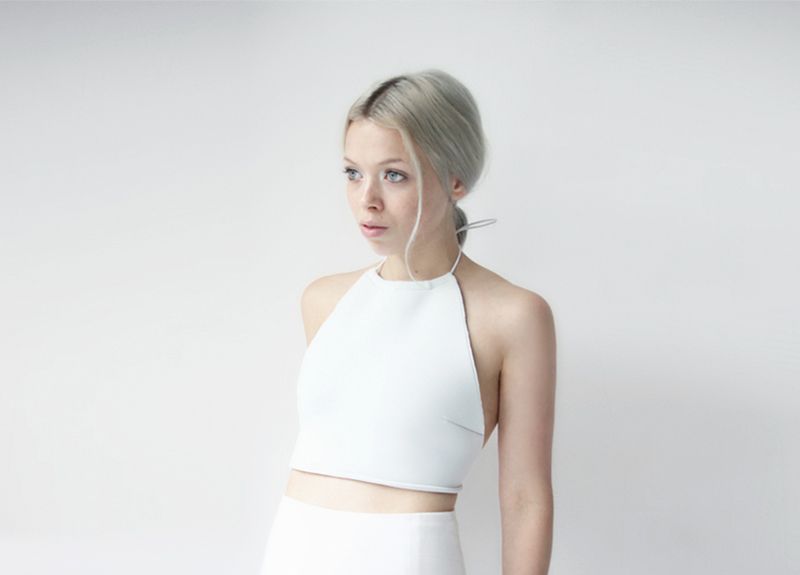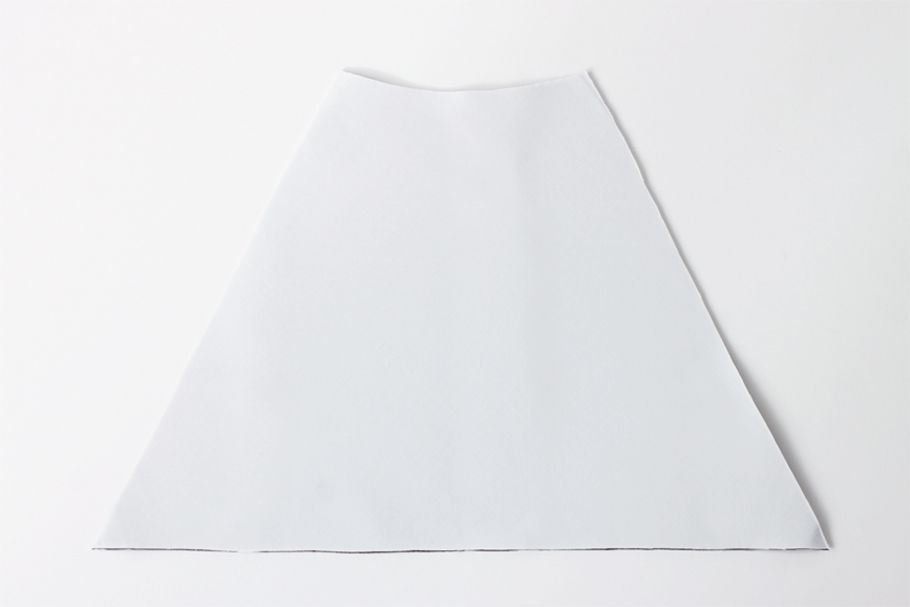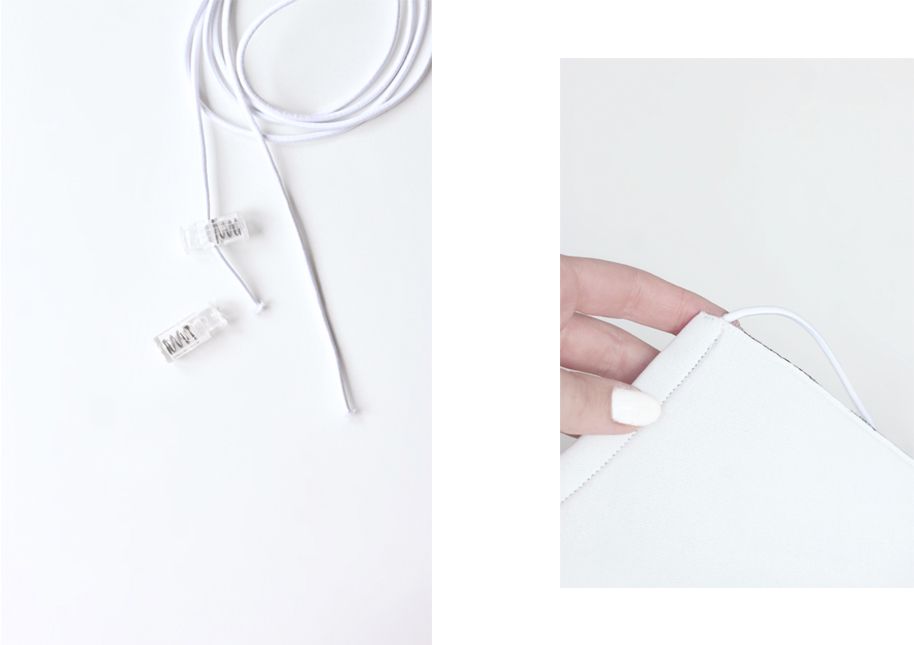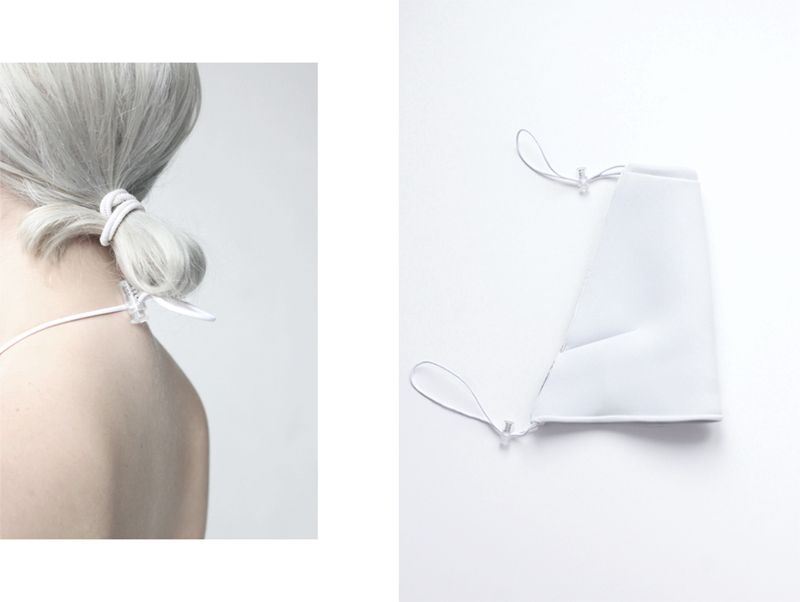 Remember that almost all clothing made around the millennium seemed to have drawstrings incorporated somewhere? On the cuff of sleeves, on the bottom of trousers, around the waist, around the neck, even just randomly and functionless accross the back. Haven't seen them around in a while and kind of miss the wrongness about them, so I made this scuba drawstring top.

/01 Cut a triangle that will fit around your torso.
/02 Make a hem of a little more than a cm in width on the top and bottom of the triangle.
/03 Make two darts on the side to give the top more shape. If you don't want to make darts, use a stretchier fabric so it won't be necessary.
/04 Make a small hem on both of the sides of the top.
/05 Put a piece of elastic through the top hem. It will take a bit of picking, but with some tweezers you'll get it through eventually. Tie a knot in it and slide the knot inside the hem to make it invisible.
/06 The bottom elastic doesn't go through the hem, because it has to pull the two corners together, so sew the ends of the elastic to the corners.
/07 Add both of the stoppers to the elastics and it's ready to be worn!


need:
Fabric (I used neoprene)
elastic
2 stoppers