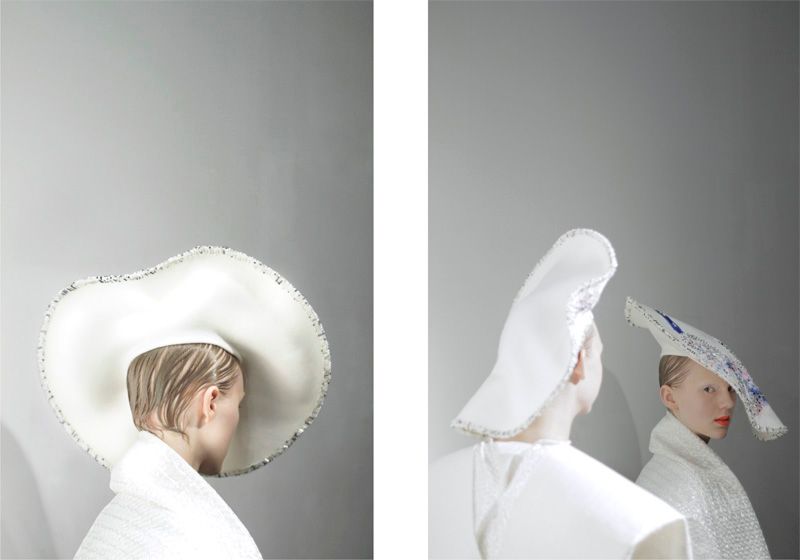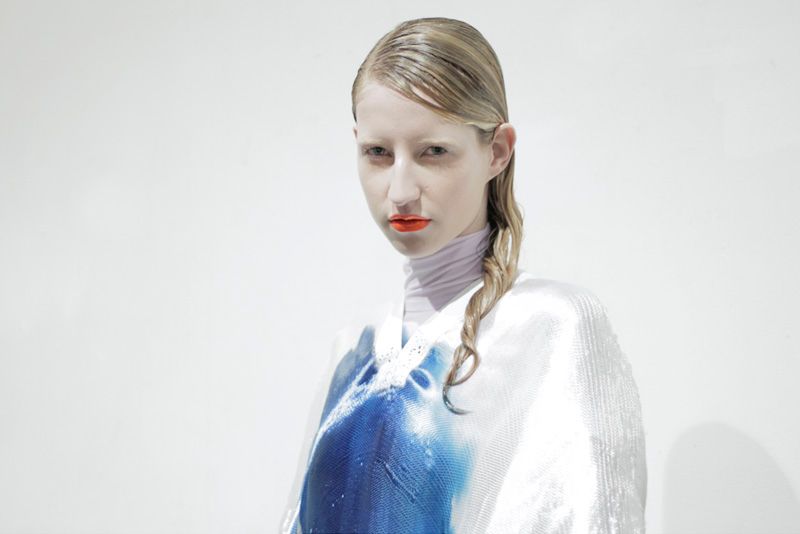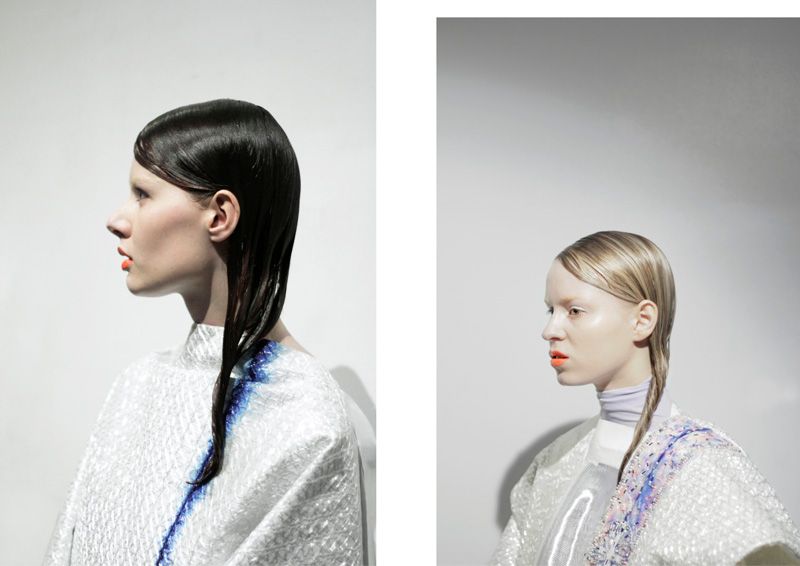 Attending the Jef Montes show at
Vodafone Firsts Fashion Lab
was like attending a ritual from another planet.
The image of a burning communion candle appears behind the runway. The first girl comes out, holding two blue tubes in her hands like candles and steadily walks down the runway to a slow beat. Halfway she suddenly, yet slowly turns around the tubes and blue ink starts pouring out over her chest, staining the white gauze dress and leaving a blood like trail behind on the runway (see
video
!). The following models step through the ink, staining the bottom of their gowns and shoes and spreading the blue fluid.
Dripping wet hair and bleached brows. The blue fiberglass pieces are so shiny and smooth in the way they move that they seem liquid. The references to traditional catholicism and this high tech futuristic outcome. Hearing Jef explain all his hard work and thoughts behind it personally (little details like; embroideries are on the left side because that's where your heart is), and seeing the finished product of his ideas right next to him was incredibly moving.
The amount of techniques, the extensive fabric researching that has gone into this collection blew my mind. Fiberglass weavings, burnt silk to create a pattern, steaming and heating synthetics to make the fabric bulge and appear wet, tiny tiny beaded details, hand painted fiberglass panels, wool binded to fiberglass just to name a few things. No matter how many backstage pictures, ultra close ups or live
videos
you show, there is nothing like seeing these couture pieces in real life. Kudos to Jef.
/ thanks to Vodafone
/ backstage photos by
Romeo