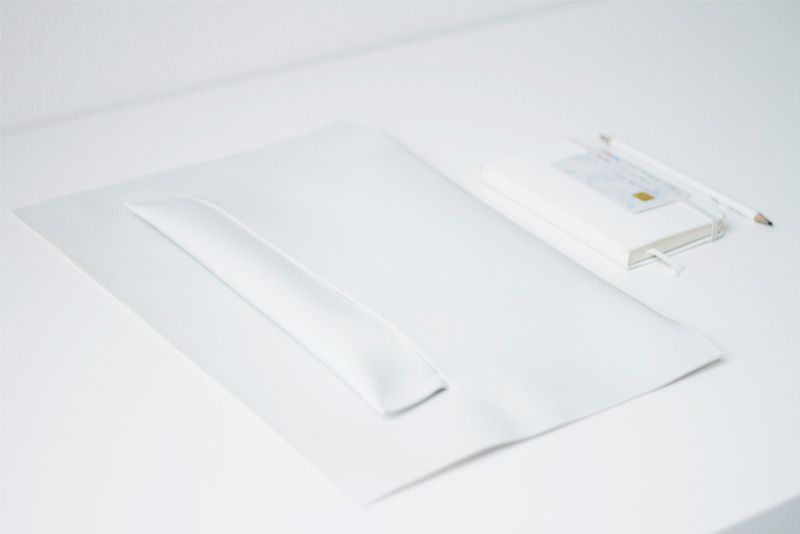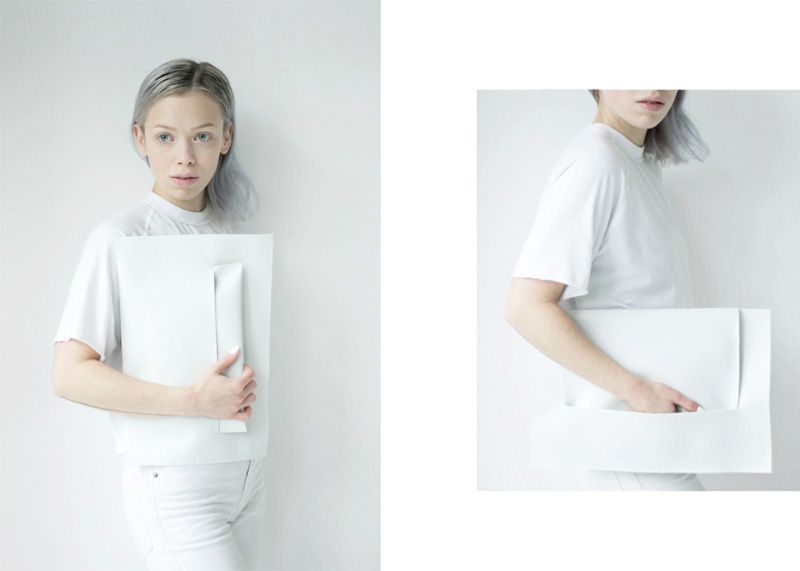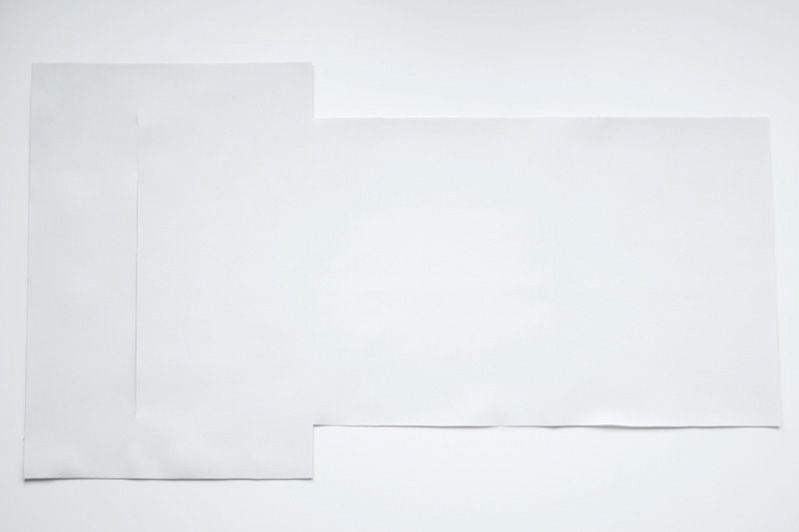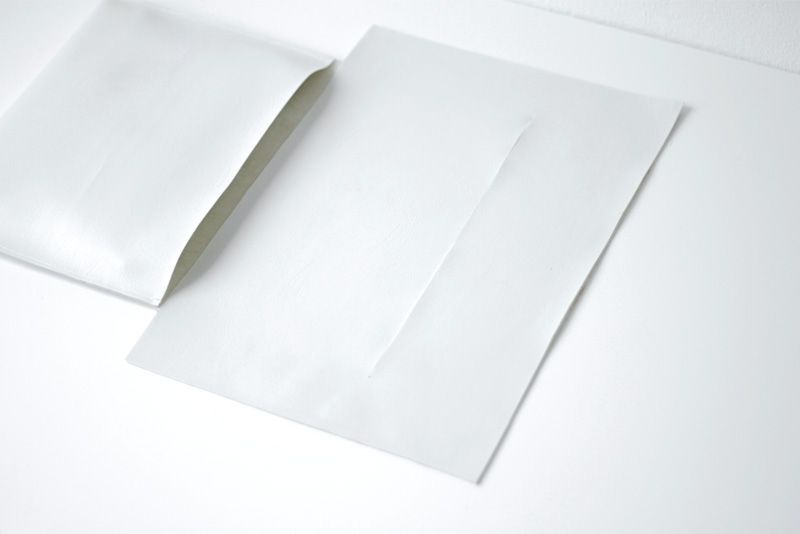 The
instagram
mers among us already know that last week I've been making little paper samples of pouches and bags. Products that allow different interpretations are always my favorites, and so was this simplistic idea for a bag. You can actually wear this clutch/pouch three ways; with your hand through the slit, holding the pouch like on picture two and the third; putting your arm through it like a sleeve.
/ 1.
The pattern of this little bag is extremely simple, by looking at the images I'm sure you'll figure it out. Decide how large you want the clutch to be. Mutliply the height of the clutch times 3, this will be the length of your pattern. Add 5 cm more cm to this length to give extra space to for the overlapping flap. Add 10 cm (5cm on each side) to the width of your clutch. Then cut off 5 cm from each side for the first two thirds of this length on both sides. It should now look like image number four.
/ 2.
You'll pattern consists of two parts; the narrow longer rectangle. And the larger front flap which will also serve as a closure with its slit. The large front flap needs to be extra stiff to keep the bag in shape, and it should look the same on the inside and out. Therefor, glue a rectangular piece of the same material on the inside of the flap. Put a couple of heavy books on top so it dries in a very flat way. Cut a slit that is exactly as wide as the narrow part of the bag 10 cm from the edge of the front flap.
/ 3.
Fold over the long narrow part and sew it together on both sides, creating a little pouch. Pull the pouch through the slit and you're done!
need/
/ superglue
/ sewing machine / needle thread
/ a stiff material, eg. leather, faux leather, neoprene, thick vinyl