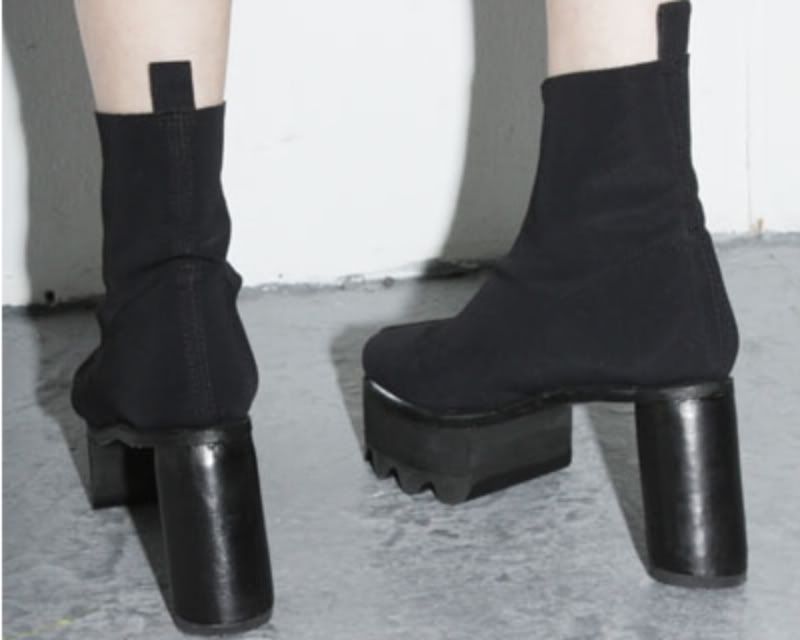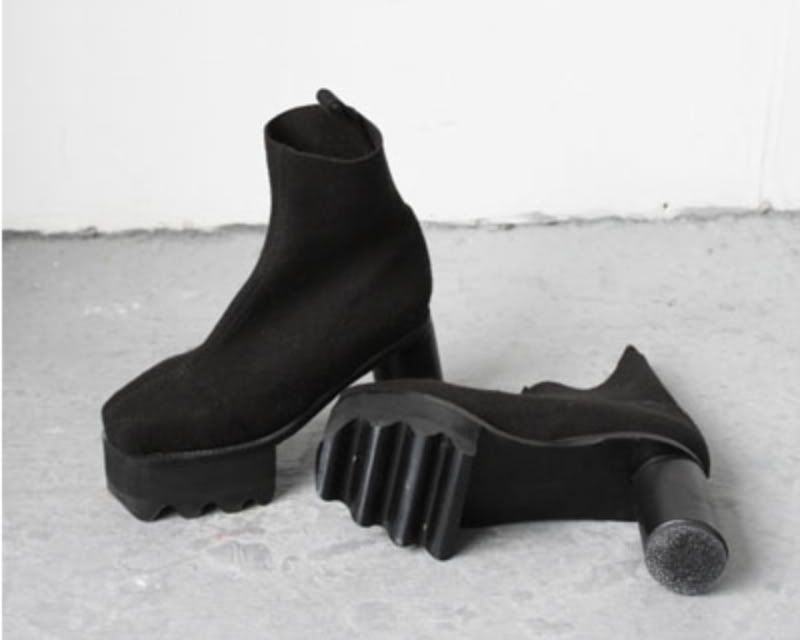 A broken heel? A healed heel? Either way an amazing shoe inspired by something ordinary and turned into a surprising design.
'The Broken Heal shoes are inspired by just that; shoes with 'broken' heels you often see office ladies wear without knowing, where the heel sort of bounces back as they walk' so explaines
Josefina Larsson
, who graduated from Central Saint Martin's last year with a collection that included these heels.
Josefina is opening a webshop this September where her collections will be sold. The broken heals might be available there, but not for certain as they are limited edition and could run out before the webshop is launched. Until then, orders can be placed directly with Josephina via info@josefinalar.com