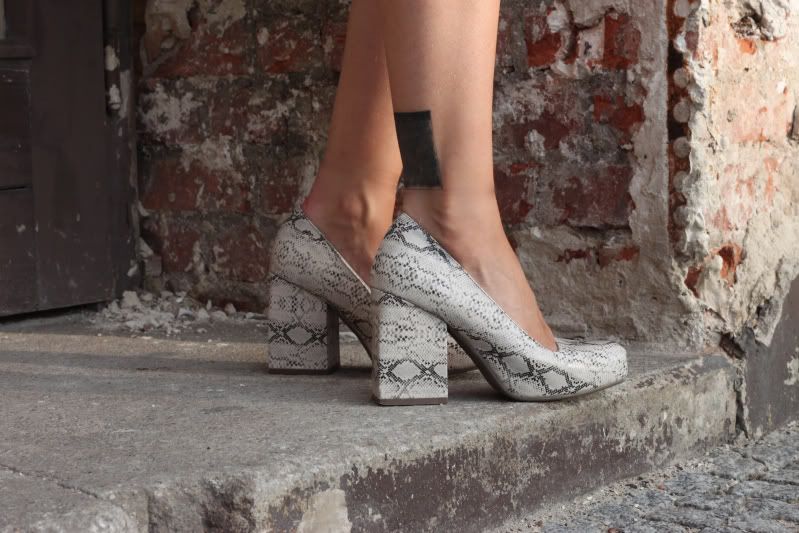 Tshirt random, shorts Alexander Wang, heels Weekday, Purse DIY, Choker Bijou Brigitte
After a 9 hour bustrip I finally arrived in the amazing city Berlin.
It has been fun beyond expectations. Specially the unusual structure and architecture of the city are responible for this amazement.
Now that fashionweek Berlin and The Bread and Butter convention are going on, lots of people from the fashion industry are here. Just watching people has been a joy but also shopping has been good (hence the heels) on that> a post is coming up; my favorite shopping places in Berlin.
Wasn't planning on showing my new tattoo, a black block until it was finished. So now the entire world knows I'm a noob when it comes to long painful tattoo sessions.