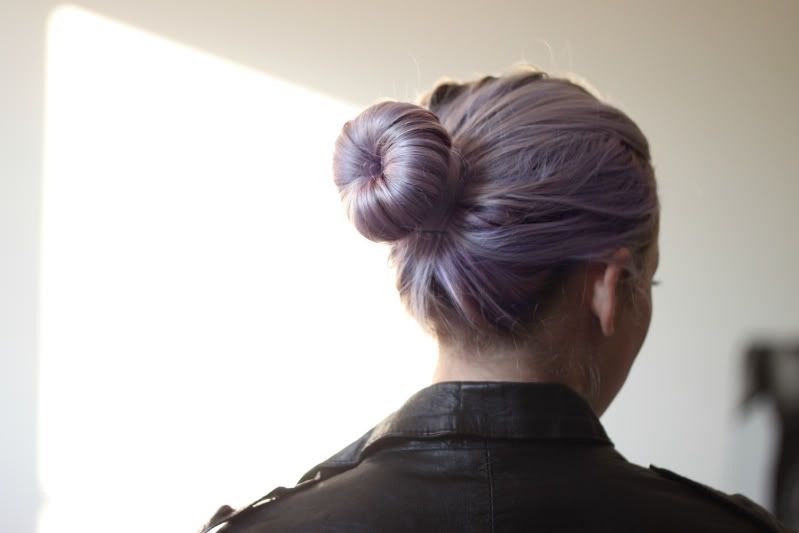 For the last couple of months my poor hair has been mistreated, abused by the blowdryer and nearly bleached to death. But since it´s impossible in winter to have a good hairday anyway, I am going to try to make it up with my hair. Give it a break for a couple of months and give it some time to recuperate so that it will be nice and healthy in spring.
Measures I´ll be taking:
Braiding it or putting it in a (doughnut)bun will avoid the hair from blowing all over the place and getting tangled up. This will reduce chances to getting new split ends and there is also no heat required for these hairdo's. Keeping it extra moisturized is also important as indoor heating dries out hair causing more split ends. I do this with a tiny bit of regular olive oil after washing my hair, which is only twice a week. On a daily basis I spray a bit of oil nutritive wonder serum spray by Schwarzkopf. And lastly I'm going to lay off the peroxide, this will give the new hair a chance to grow and give my scalp a break. I do not mind the dark growth at the root at all, I actually like a bit of a neglected look.