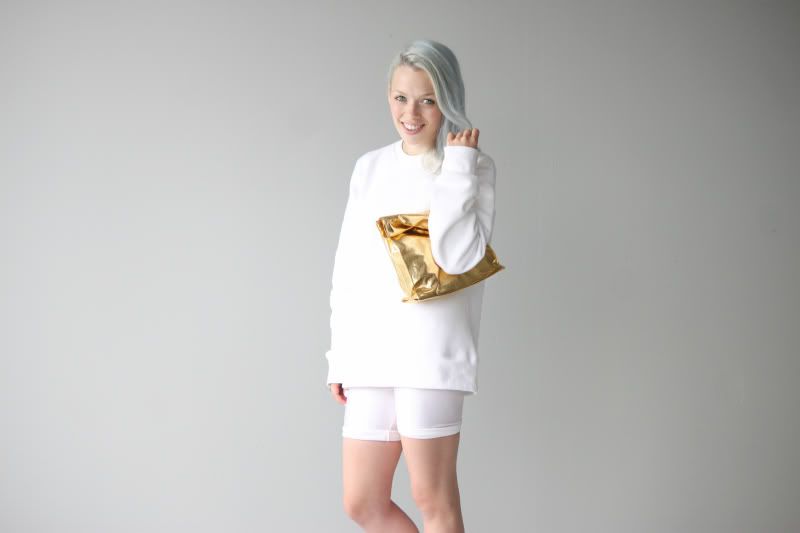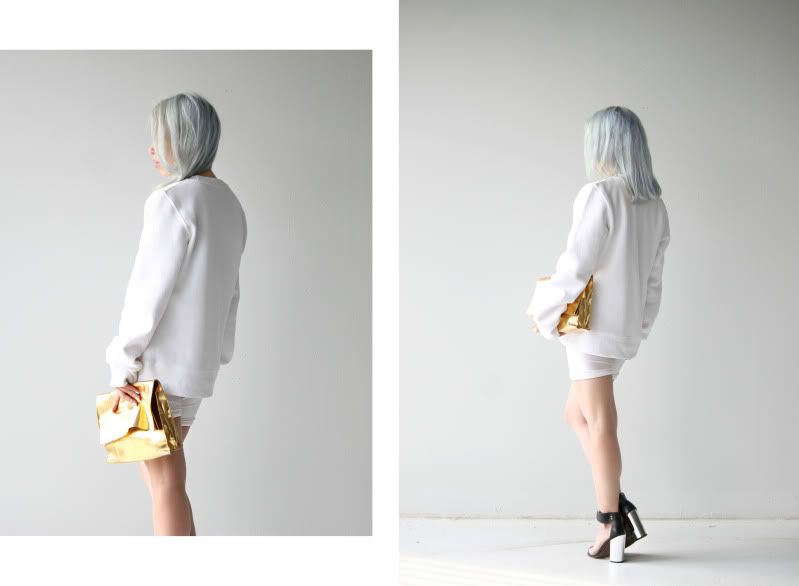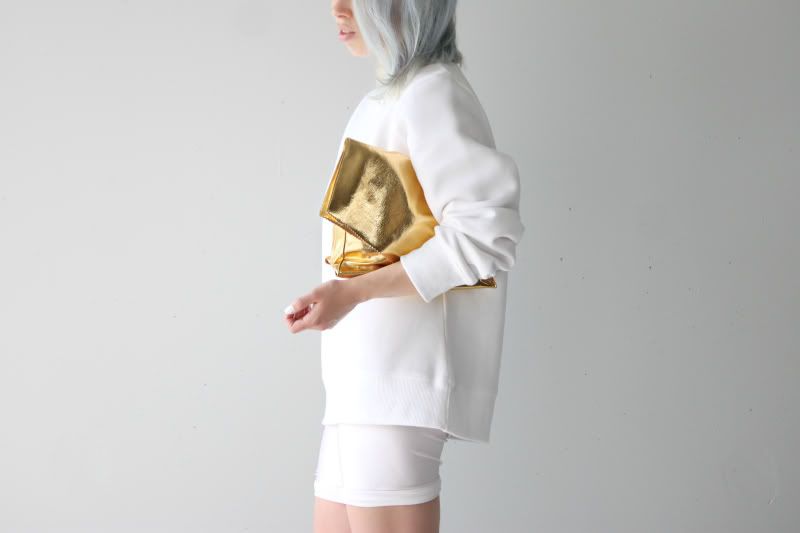 oversized sweater: boyfriend's closet
short: cut off thrifted shiny legging
heels: Topshop
gold lunch bag: DIY

Summer 2012 will be over in exactly one month. I will miss the long evenings, the sound of birds and kids and riding my bike without any resistance from the wind and rain. Though I am looking forward to the oversized silhouette for winter as seen at Proenza Schouler and Acne among others. So snug and cosy! My impatience took over today and I decided to already get into a too big, shapeless sweatshirt from my boyfriend.