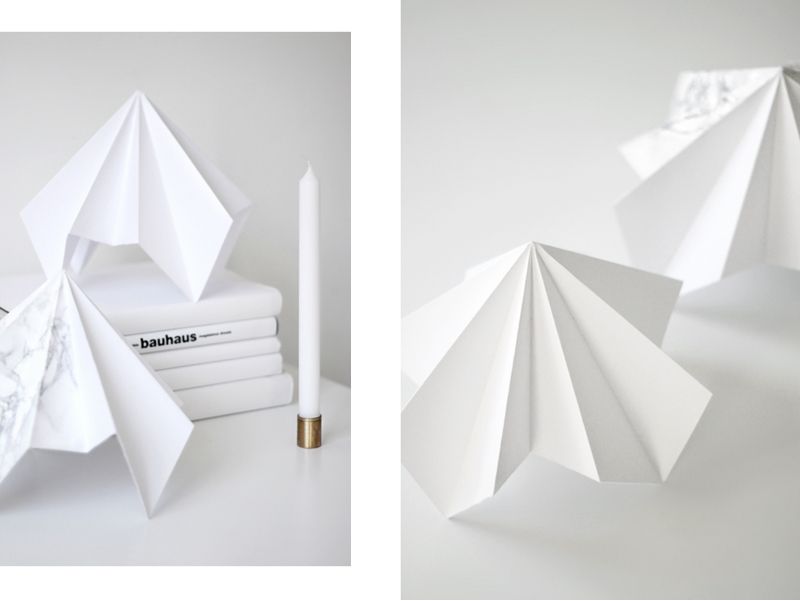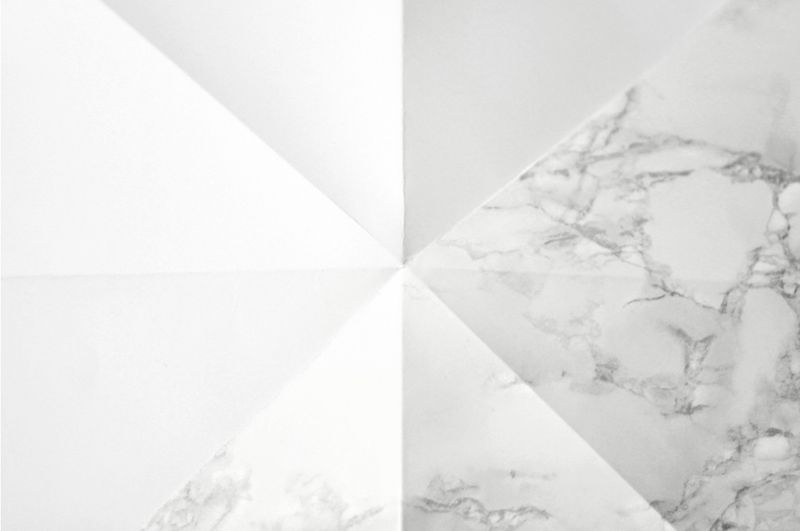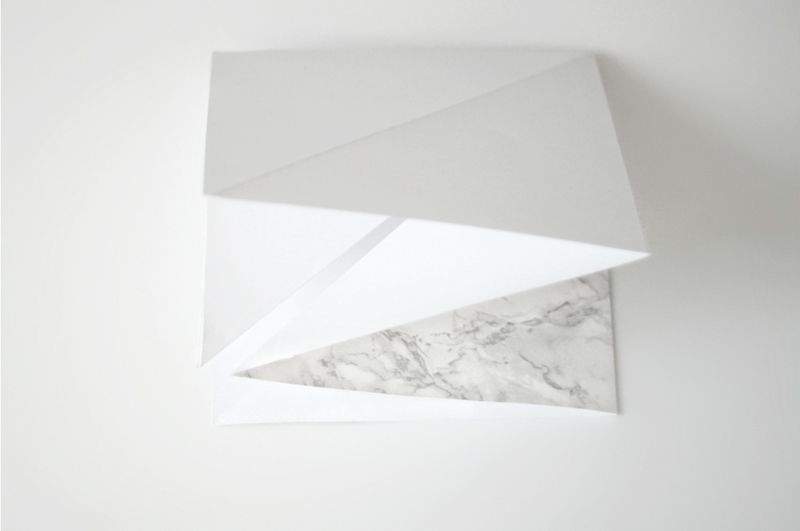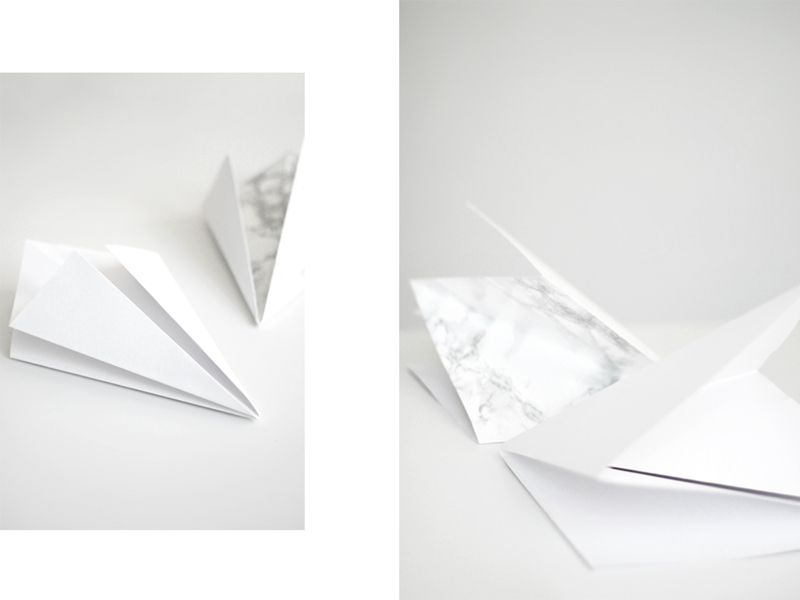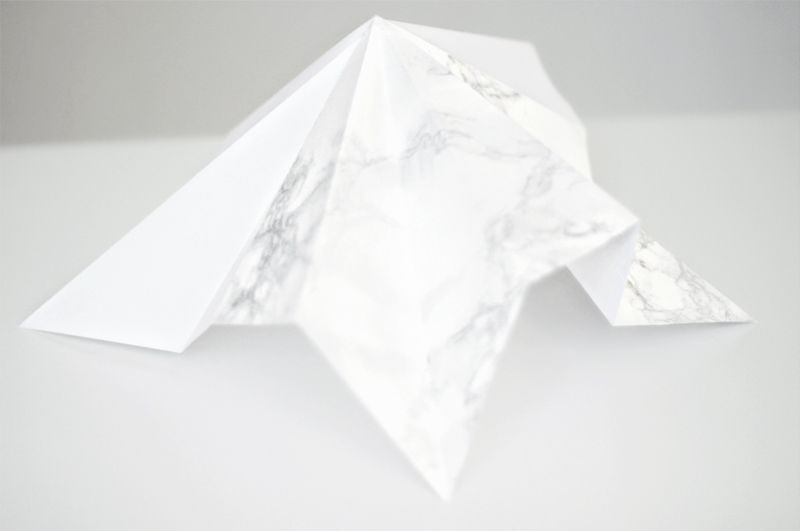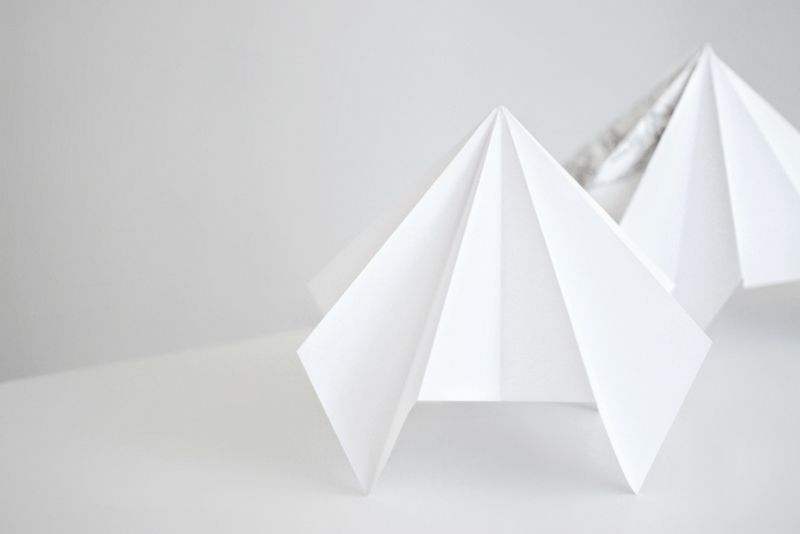 Some temporary objects to decorate your apartment with.
It is almost magical to see a flat piece of paper take on architectural shapes by adding a few well placed folds. After picking up a book on origami at the library, my kid and I got to folding some paper Christmas trees. Though the end result of these trees was quite cute, I liked them more when they were half way finished and didn't want to keep folding and cutting the paper into an obvious pine tree shape.

/ Stick the adhesive marble foil on half of your paper.(optional)
/ Fold your paper in half both ways and diagonally, creating four creases as shown on the third image. The bigger the paper, the better. I used a square of 50cm x 50cm.
/ Bring two opposite corners together and fold them inwards creating a small square as shown on the fourth image.
/ Fold the two outer corners towards the middle crease creating a kite shape, do this on both sides. It should look like image number five now.
/ Open up the entire thing and notice the architectural forms that the paper will take on (image six). It looks like a building or a tent, you could leave it as is.
/ To make the shape more triangular, pine tree-like, fold the creases that you have creating inwards and outwards, alternating.

need:
/paper
/adhesive marble printed foil